If you are in search of a beautiful and unique tiny structure to serve as a backyard office or retreat, you should check out Podhouses by Robust Outdoor Brands. Previously I've shared the Menhir and Cauma Podhouses with you, and now I want to introduce you to the largest Podhouse in the collection, the Plaun.

As you can see, the Plaun is still quite tiny. Its name means "peaceful space."

The Plaun is large enough to sleep four.
The Helm—2-Story Container Home close to Magnolia Market

Functionally, it also offers a lot more living space, so it might be more suited to fulltime living than the other smaller Podhouses.

Each Plaun Podhouse has its own little patio, which extends the living space even more.

This family sure looks contented sitting out front of their Podhouse dining. And they have every reason to be! It looks like such an idyllic little home!

Personally, I still think that the Podhouses seem like they would make perfect sense as resort cabins.

While that snow is really caked on that roof, at least you know that it will slide off eventually. Think if the roof were flat. It would sit up there a lot longer.
in an infinite green oasis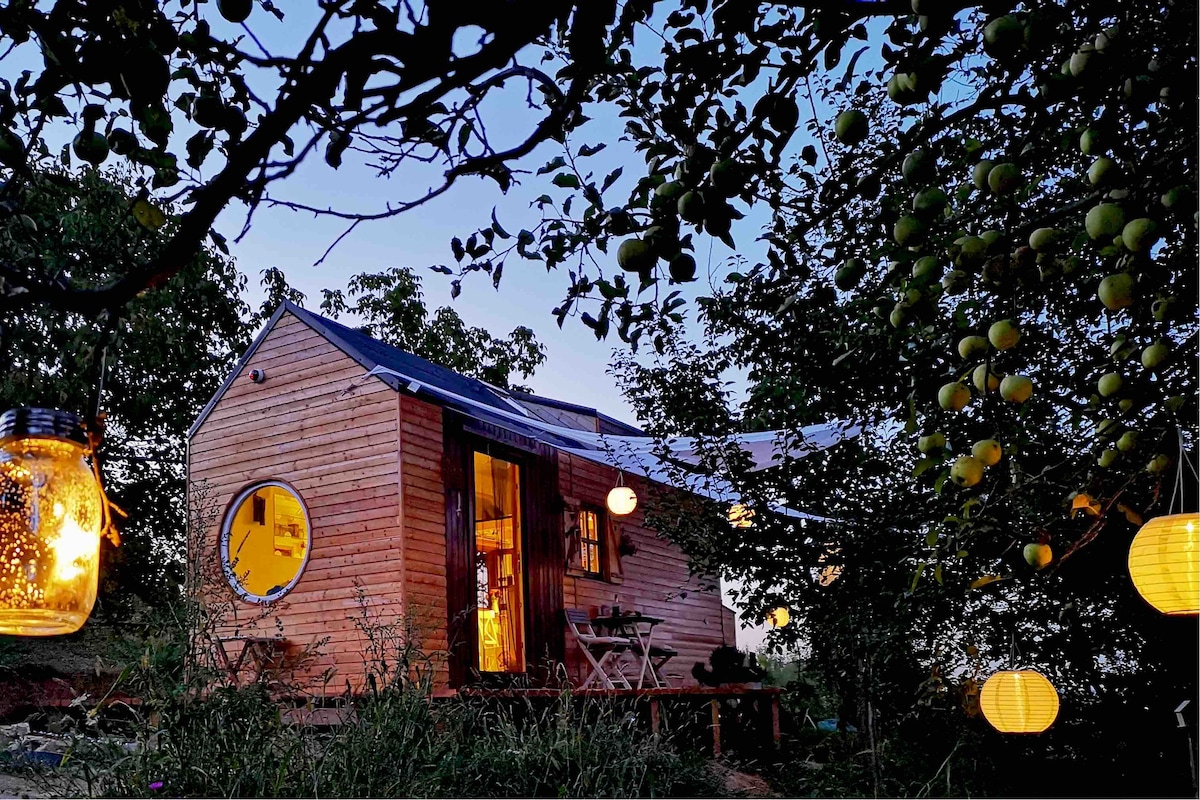 Tiny House on wheels
This is not just another bed you rest in overnight. It is a dazzling experience! Superhost Gabriella will amaze you with her cozy tiny house.
Entire house hosted by Robin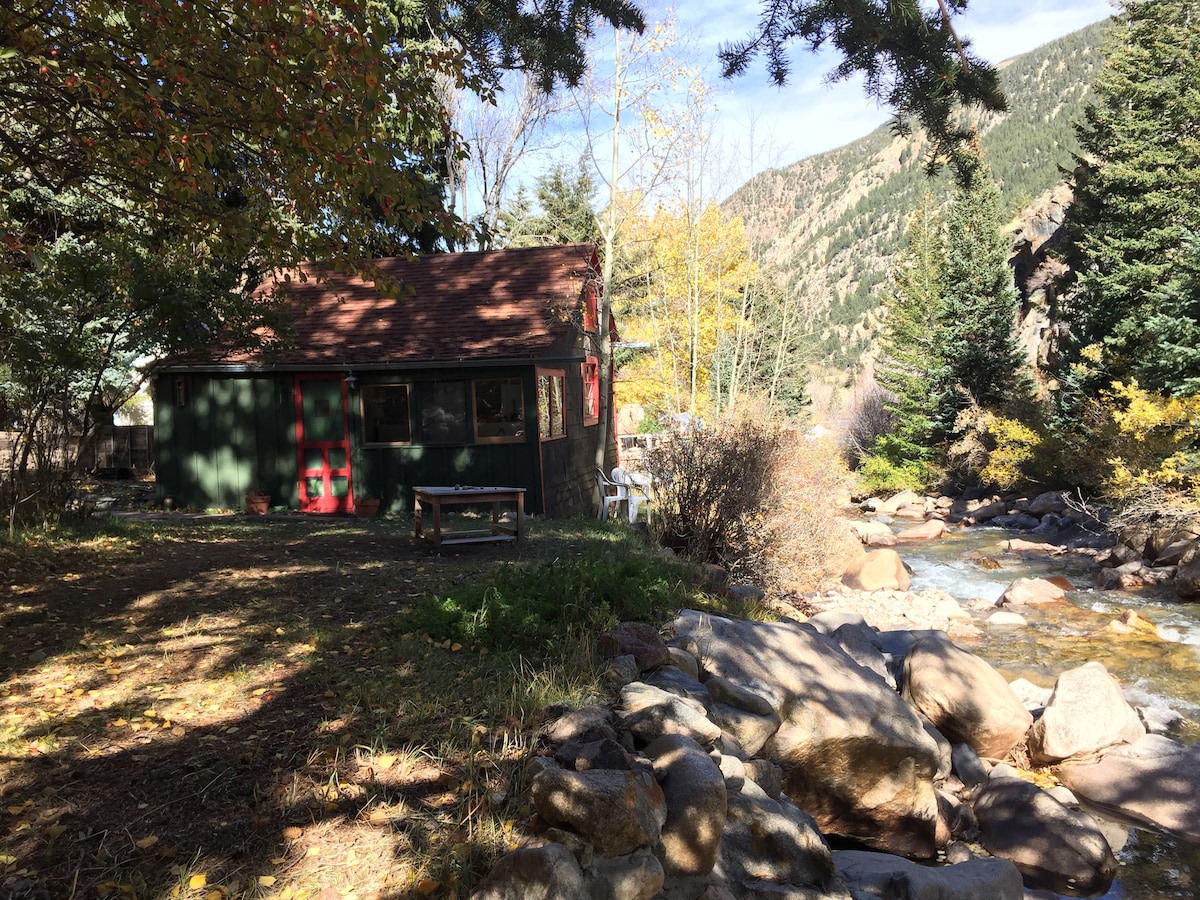 The Cricket- An amazing Tiny House!
The Cricket is a rustic historic cabin in a small neighborhood on Spring Street along side the rushing Clear Creek and nestled among an Aspen grove.
Tiny house hosted by Caroline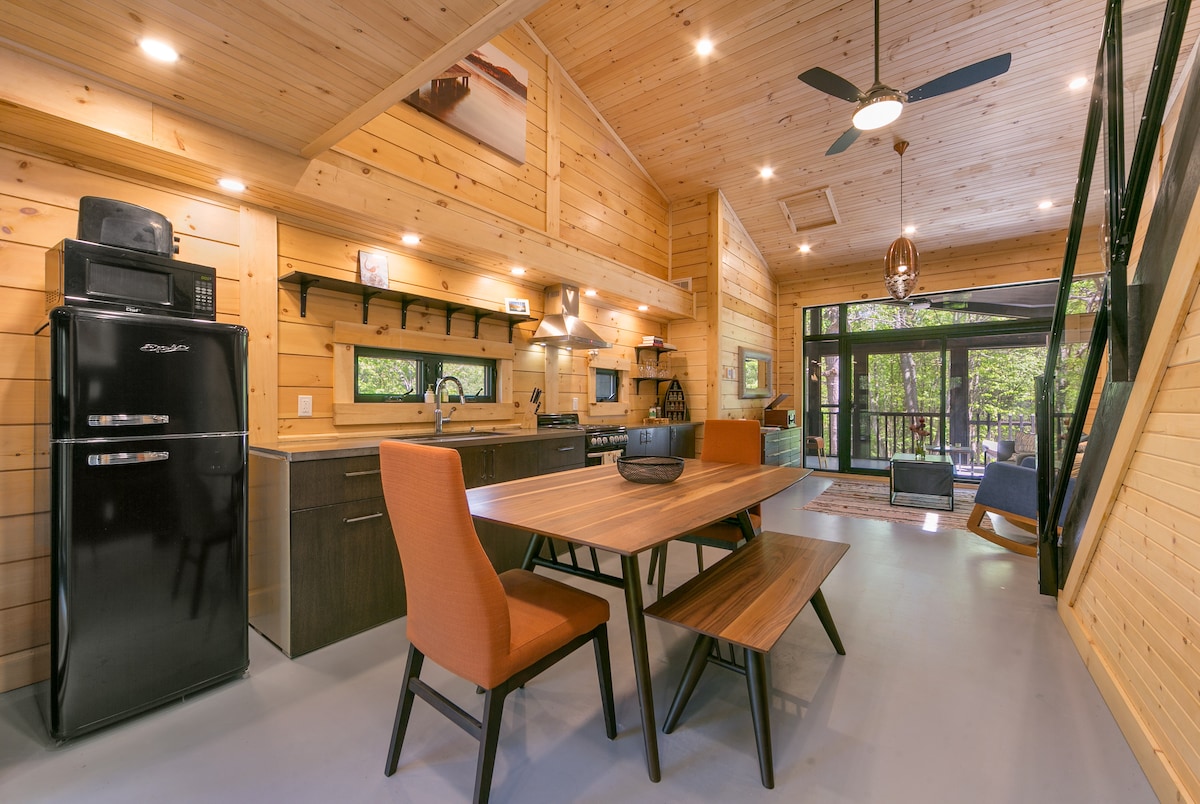 Muskoka's Luxury Tiny House
Serenely situated between Gravenhurst and Bracebridge, Tiny Haus has been custom built by an award winning architect to capture the beauty of the natural surroundings.
If you are interested in owning your very own Plaun, or you want to check out the other Podhouse models, you can view the brochure or visit the official website.