Squeezed between two office buildings in Adelaide, South Australia is a teeny-tiny bar called the "Pink Moon Saloon" which looks very similar to the tiny house in Pixar's Up. The bar is only 336 square feet divided into three areas: the bar, a courtyard, and a dining area.
The bar was based on Japanese-style spatial arrangement to maximize the space and was designed to look like a modern cabin.
Many of the materials found inside were reclaimed from the local area such as Tasmanian oak, spotted gum, and ironbark.
The Helm—2-Story Container Home close to Magnolia Market
The high ceiling and exposed beams are much like what you'd expect in a cabin and the colors were based on Himalayan mountain huts.
The open-air courtyard leads to the dining hut which has a glass front and warm lighting to draw you inside.
The goal of the bar was to embrace its surrounds and embellish them. We think they definitely accomplished their goal and did so without a grumpy old man and a curious boy scout!
in an infinite green oasis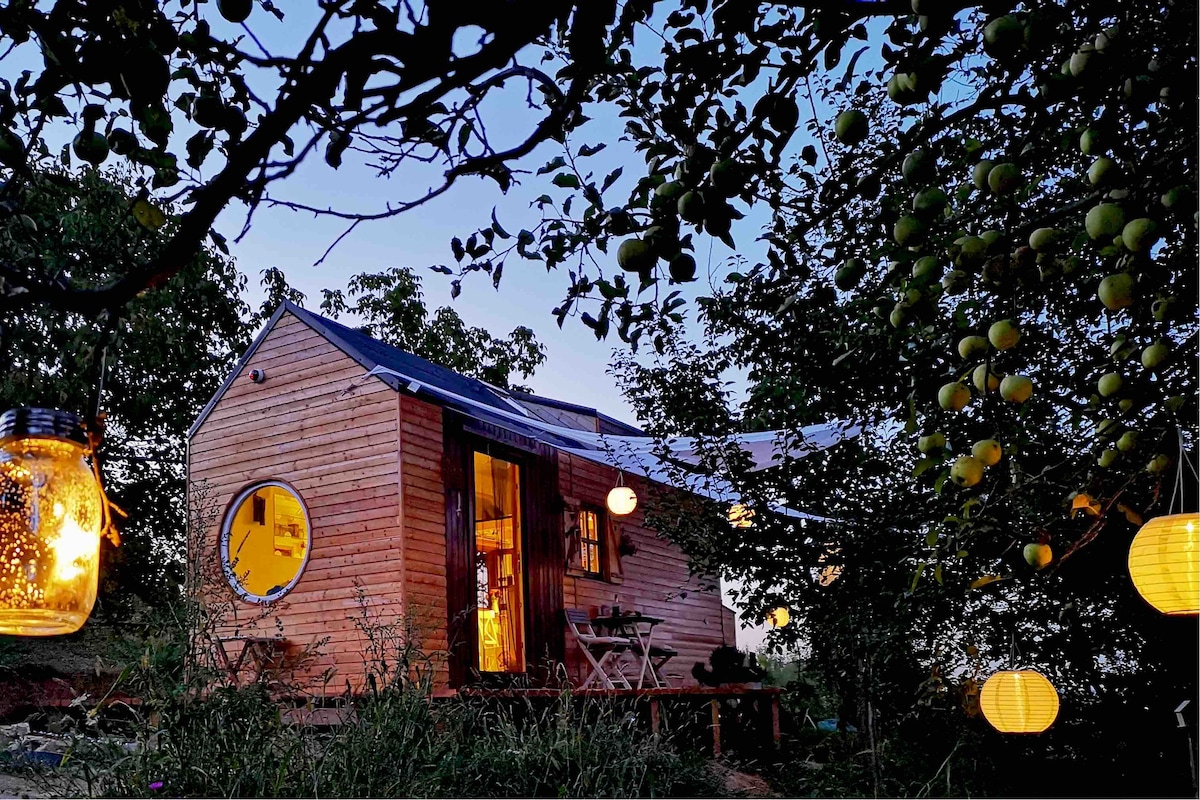 Tiny House on wheels
This is not just another bed you rest in overnight. It is a dazzling experience! Superhost Gabriella will amaze you with her cozy tiny house.
Entire house hosted by Robin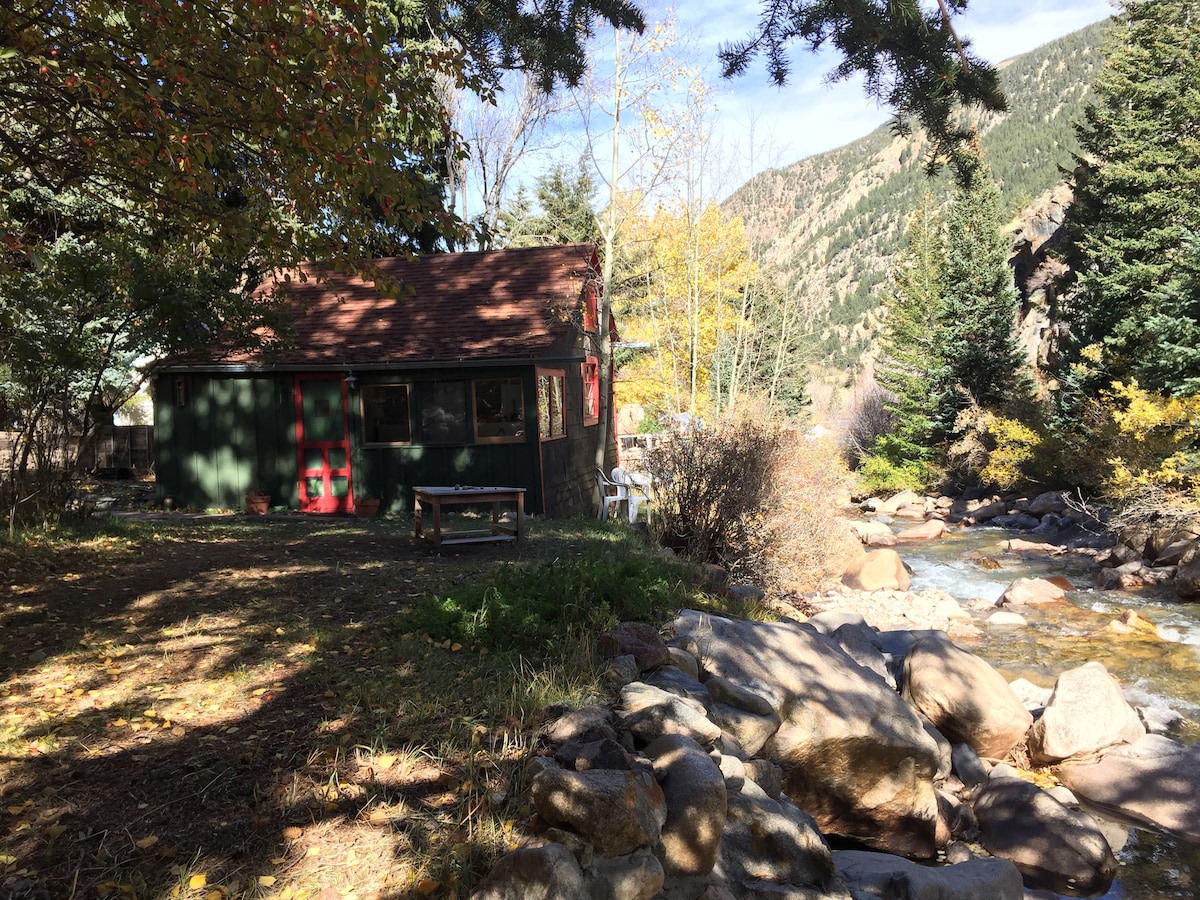 The Cricket- An amazing Tiny House!
The Cricket is a rustic historic cabin in a small neighborhood on Spring Street along side the rushing Clear Creek and nestled among an Aspen grove.
Tiny house hosted by Caroline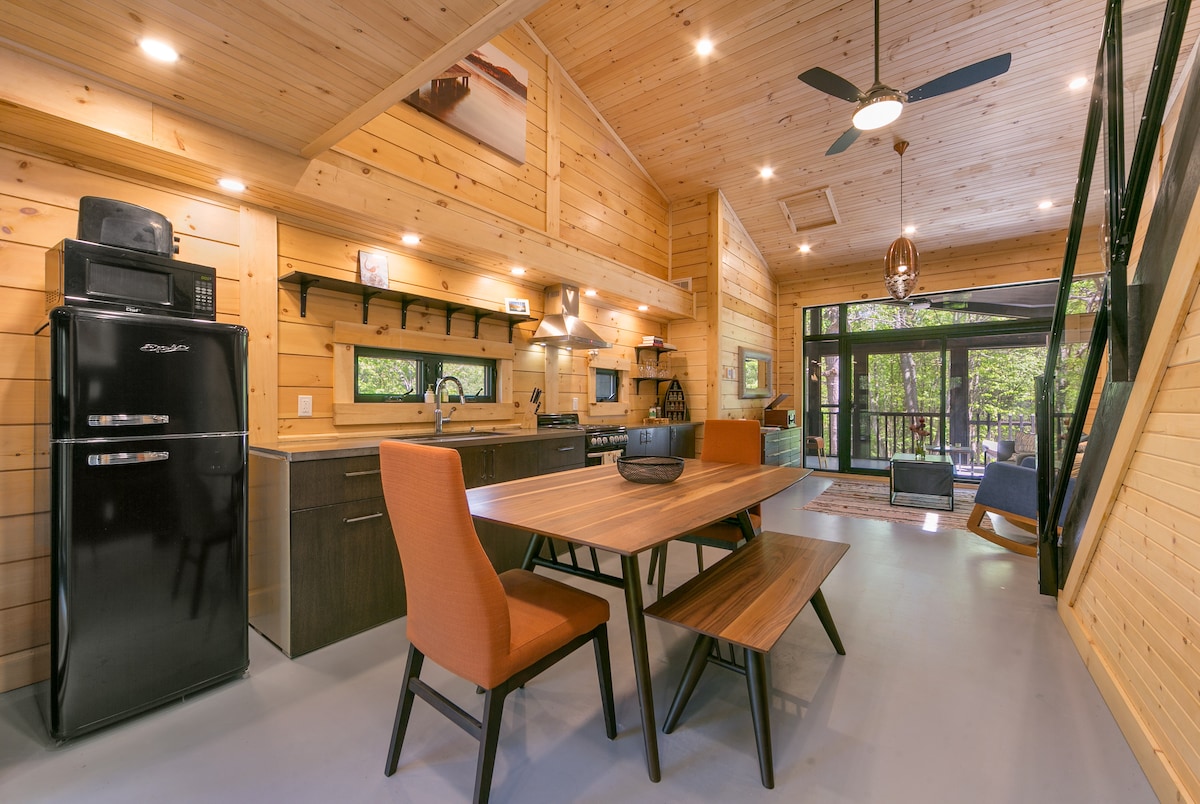 Muskoka's Luxury Tiny House
Serenely situated between Gravenhurst and Bracebridge, Tiny Haus has been custom built by an award winning architect to capture the beauty of the natural surroundings.
To learn more about Sans-Arc Studio, the design firm behind the impressive bar, visit their website at http://sansarcstudio.com.au/.