Cass Community Social Services and Ford Motor Company Join Forces to Provide Tiny Houses for Homeless Detroit Residents
Among tiny-house enthusiasts, there is always a lot of talk about how tiny homes are a cost-effective answer to the housing challenges faced by low income people. But then we see tiny homes for sale for $100,000+ and we wonder whether this trend really can help those who cannot afford traditional housing.
It turns out it can—at least in Detroit where Cass Community Services is teaming up with Ford Motor Company to invest in the future of a depressed neighborhood.
Together, Ford and Cass are constructing an entire neighborhood of tiny houses for local homeless and low-income people.
This slideshow requires JavaScript.
The Helm—2-Story Container Home close to Magnolia Market
The top photo above shows the neighborhood as it currently appears. The bottom photo is a computer rendering of what it might look like once the housing project is complete.
In total, 25 single-family homes are being constructed, ranging in size from 250 to 400 square feet. Construction was completed on the first home in September. By the end of this year another six should be finished.
Half or more of the new tiny homes will be rented out to people who are currently homeless. The rest will be distributed among other low-income or no-income residents, including seniors, college students, and staff members of Cass.
There have been a number of other similar projects around the country, but the Ford/Cass project in Detroit is unique. Why? Unlike low-income tiny home rental projects elsewhere, this project allows residents to rent to own.
When residents move into the new homes, they will start out by signing a one-year lease. The rent will amount to no more than a third of the income they make every month. Each year, they will sign a new annual lease based on their present income.
After three years, they will be offered a land contract amounting to the total rent due for the next four years. After the full seven years have elapsed, they will legally be declared the owner of both the home and the land.
Every single home will have a unique design. So not only is this a chance for Detroit's homeless to get off the streets, but it is also a chance for them to live in beautiful tiny dream homes. The architectural styles being used include everything from Victorian to contemporary to Cape Cod and more.
The rent-to-own aspect is crucial because it provides much more than just a temporary shelter while Detroit's downtrodden struggle to get back on their feet. As Reverend Faith Fowler, the executive director of Cass, explains, "You have something to leave on generationally in your family, which is part of the American Dream."
in an infinite green oasis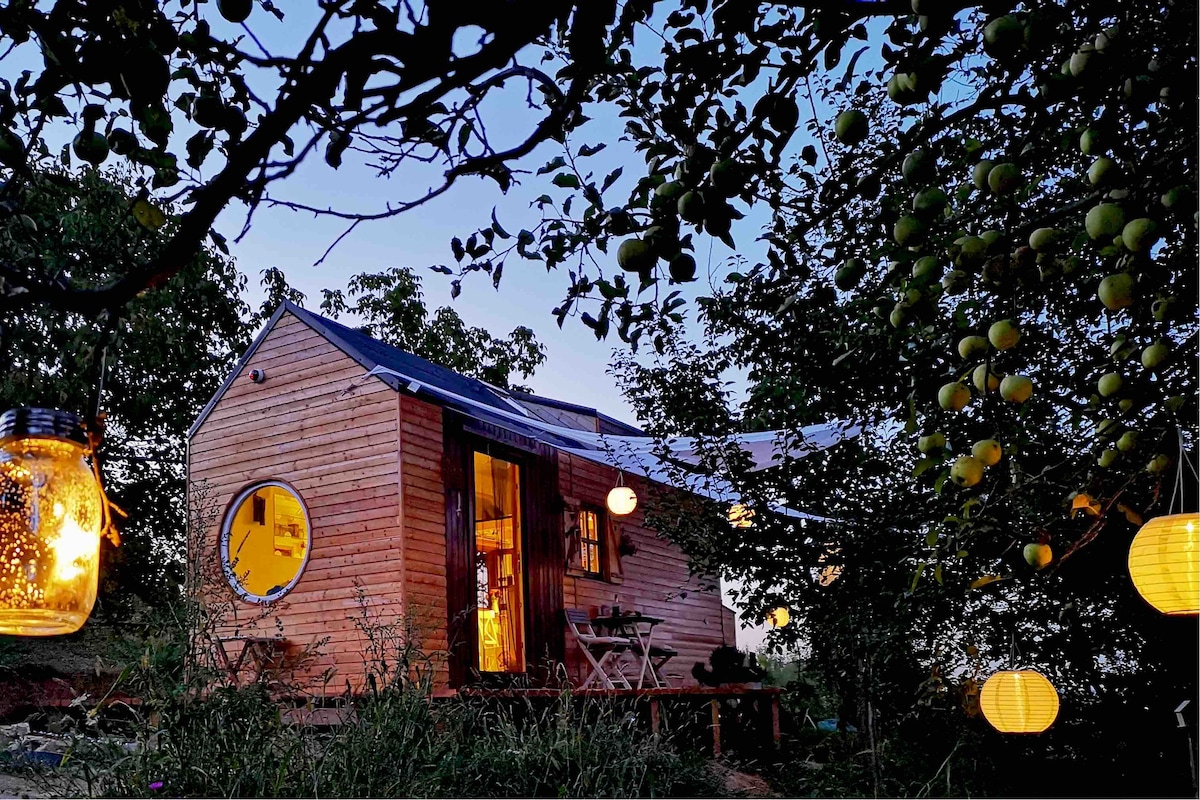 Tiny House on wheels
This is not just another bed you rest in overnight. It is a dazzling experience! Superhost Gabriella will amaze you with her cozy tiny house.
Entire house hosted by Robin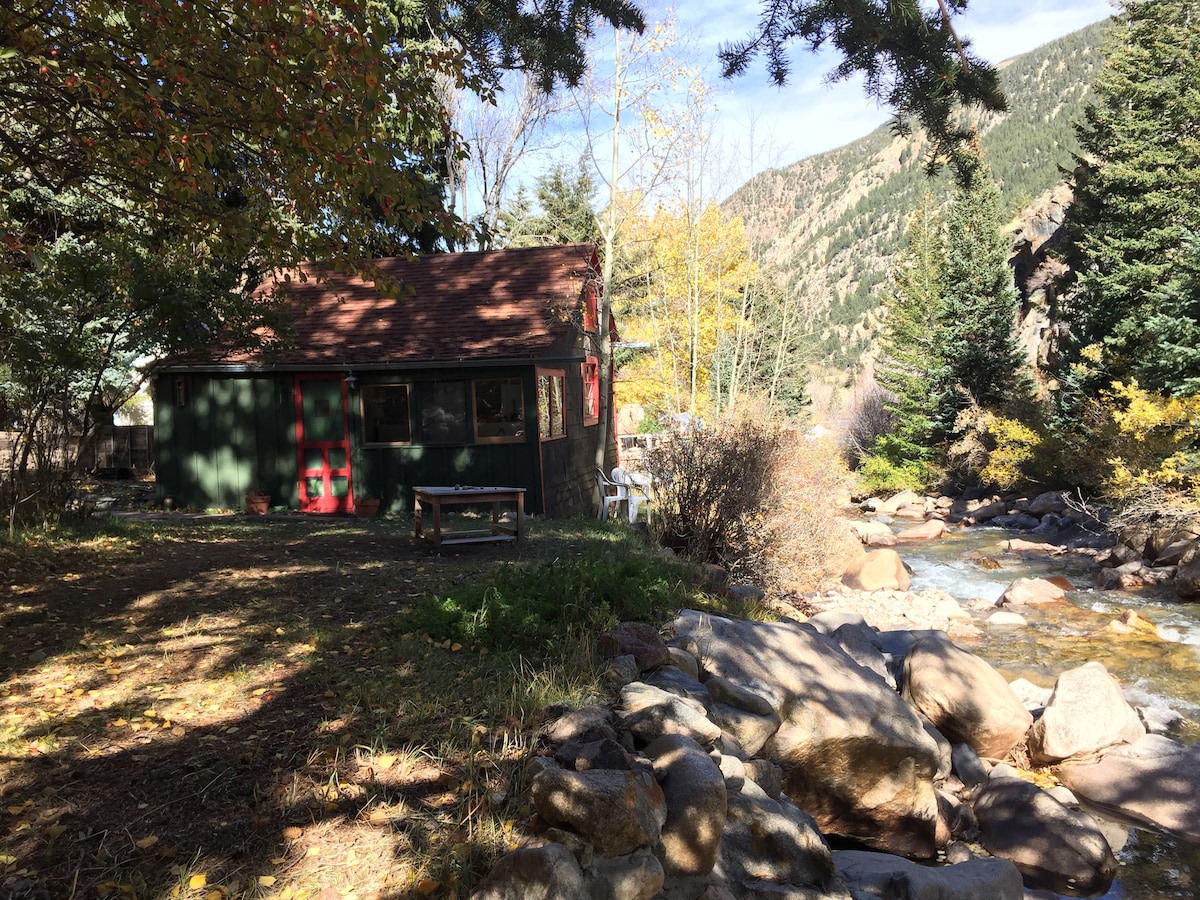 The Cricket- An amazing Tiny House!
The Cricket is a rustic historic cabin in a small neighborhood on Spring Street along side the rushing Clear Creek and nestled among an Aspen grove.
Tiny house hosted by Caroline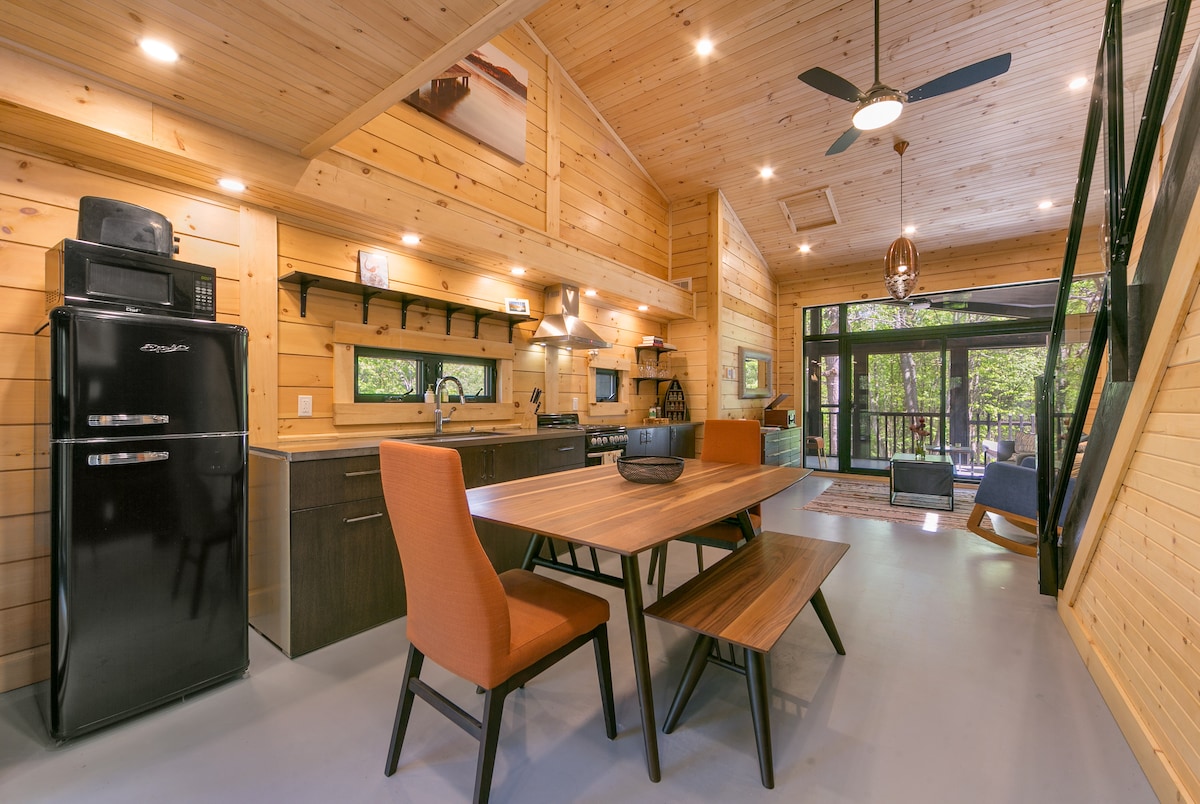 Muskoka's Luxury Tiny House
Serenely situated between Gravenhurst and Bracebridge, Tiny Haus has been custom built by an award winning architect to capture the beauty of the natural surroundings.
We think Cass and Ford's project to help Detroit's struggling populace is brilliant. If the project works out (and it should, based on the success of other tiny home projects to fight homelessness), let's hope that it inspires similar rent-to-own tiny home projects around the country!