One reason I absolutely love tiny houses is because you see so many builders experimenting with sustainable materials and design ideas. This cool holiday home in the UK was built by a former accountant named Carol Atkinson.

It just looks like a regular house, right? What do you think the walls are made of? I bet you will never guess the truth …

That's right … straw bales! All of the straw was locally grown and harvested. A wood frame was constructed around the bales.
The Helm—2-Story Container Home close to Magnolia Market

Why straw bales? According to Carol, the bales provide excellent insulation and are perfect for "locking away carbon for the life of the building." When plaster is added to the bales on either side, they are airtight and fireproof. They also keep out pests.

A small wind turbine as well as a couple of solar panels provide the home with renewable energy, reducing its carbon footprint.

You can see that the interior, like the exterior, just looks like a regular home. Once again, you would never guess that the walls are full of straw bales! It looks very comfortable!
in an infinite green oasis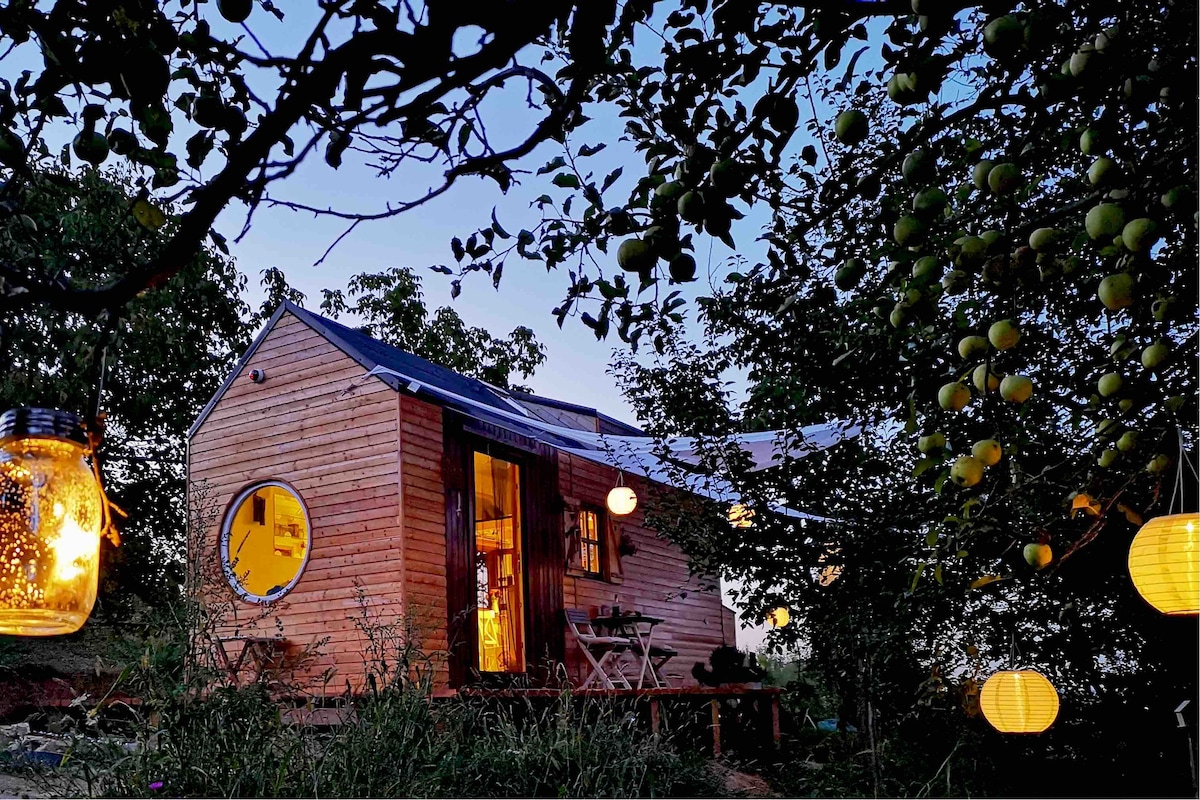 Tiny House on wheels
This is not just another bed you rest in overnight. It is a dazzling experience! Superhost Gabriella will amaze you with her cozy tiny house.
Entire house hosted by Robin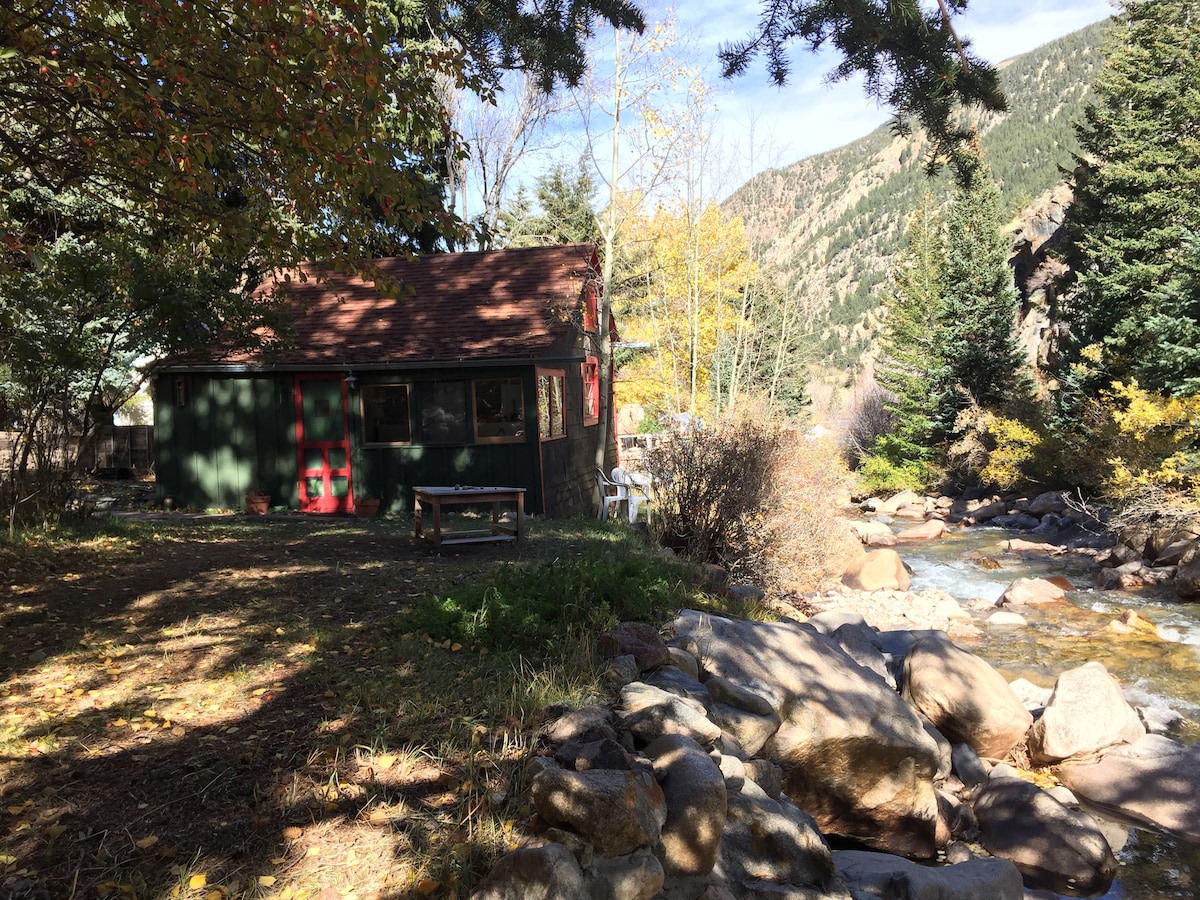 The Cricket- An amazing Tiny House!
The Cricket is a rustic historic cabin in a small neighborhood on Spring Street along side the rushing Clear Creek and nestled among an Aspen grove.
Tiny house hosted by Caroline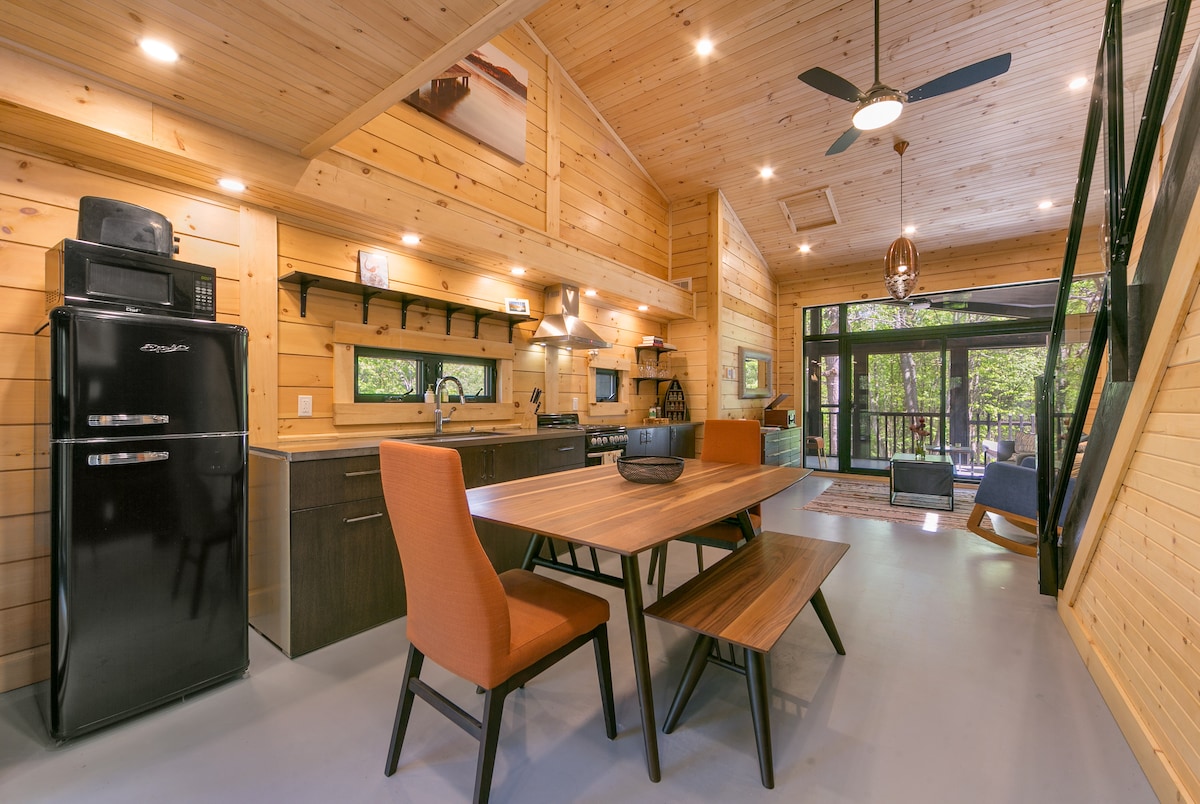 Muskoka's Luxury Tiny House
Serenely situated between Gravenhurst and Bracebridge, Tiny Haus has been custom built by an award winning architect to capture the beauty of the natural surroundings.
Unfortunately, Carol's original website is long gone. But you can learn more about her "Straw Cottage" . At the time of that article, she was teaching courses on sustainable building. Hopefully she has gone on to do great things since.