I recently shared a tiny house with you called the Vicky Won located at a very cool B&B called Salvage Texas. At Salvage Texas, you can stay in a one-of-a-kind tiny house while you take workshops that teach you more about building your own.
I had mentioned that the Vicky Won was just one of the tiny houses at the B&B. Now I want to share the Vicky Too with you. As you will see, it is very different from the Vicky Won, but just as fantastic!

Like the Vicky Won, the Vicky Too is designed in the Victorian Style ("Vicky" is short for "Victorian"—now I get it). It measures 12 feet by 20 feet and includes a gorgeous porch with a comfy hammock!
The Helm—2-Story Container Home close to Magnolia Market

Like the Vicky Won, the Vicky Too has a feel of authenticity about it. This is because all the materials you see here are genuine salvaged supplies, not new materials made to look old.

The warm colors of the home are slightly muted, but still come across as bright and cheerful. To me, they give the entire accommodation a kind of "storybook" look.

Some of the color choices are downright unusual—but they work. I certainly never would have thought of making the ceiling this foresty green color, but it offsets the other colors perfectly!

It also complements the minty green used on the exterior siding.

In this photo of the loft, you can see the paint job on the ceiling more closely. It is not actually a solid green. The natural wood tones show through in places, adding texture and character.
in an infinite green oasis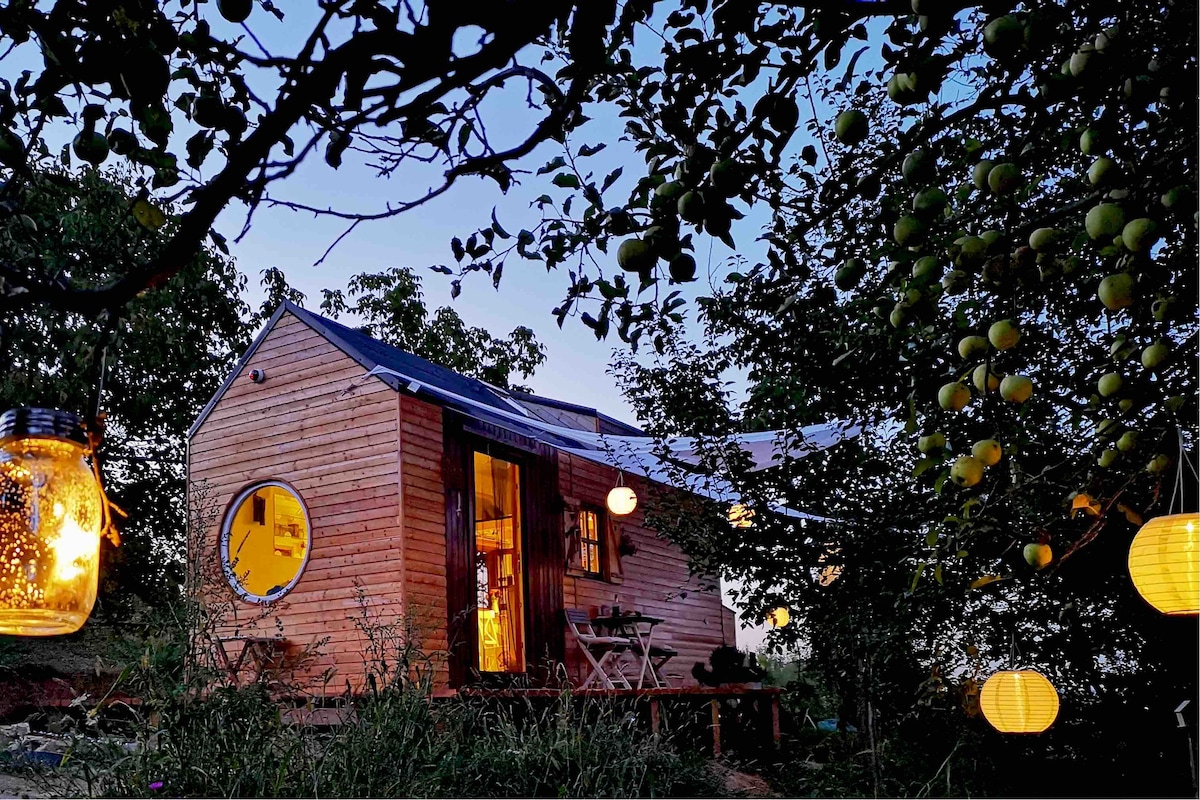 Tiny House on wheels
This is not just another bed you rest in overnight. It is a dazzling experience! Superhost Gabriella will amaze you with her cozy tiny house.
Entire house hosted by Robin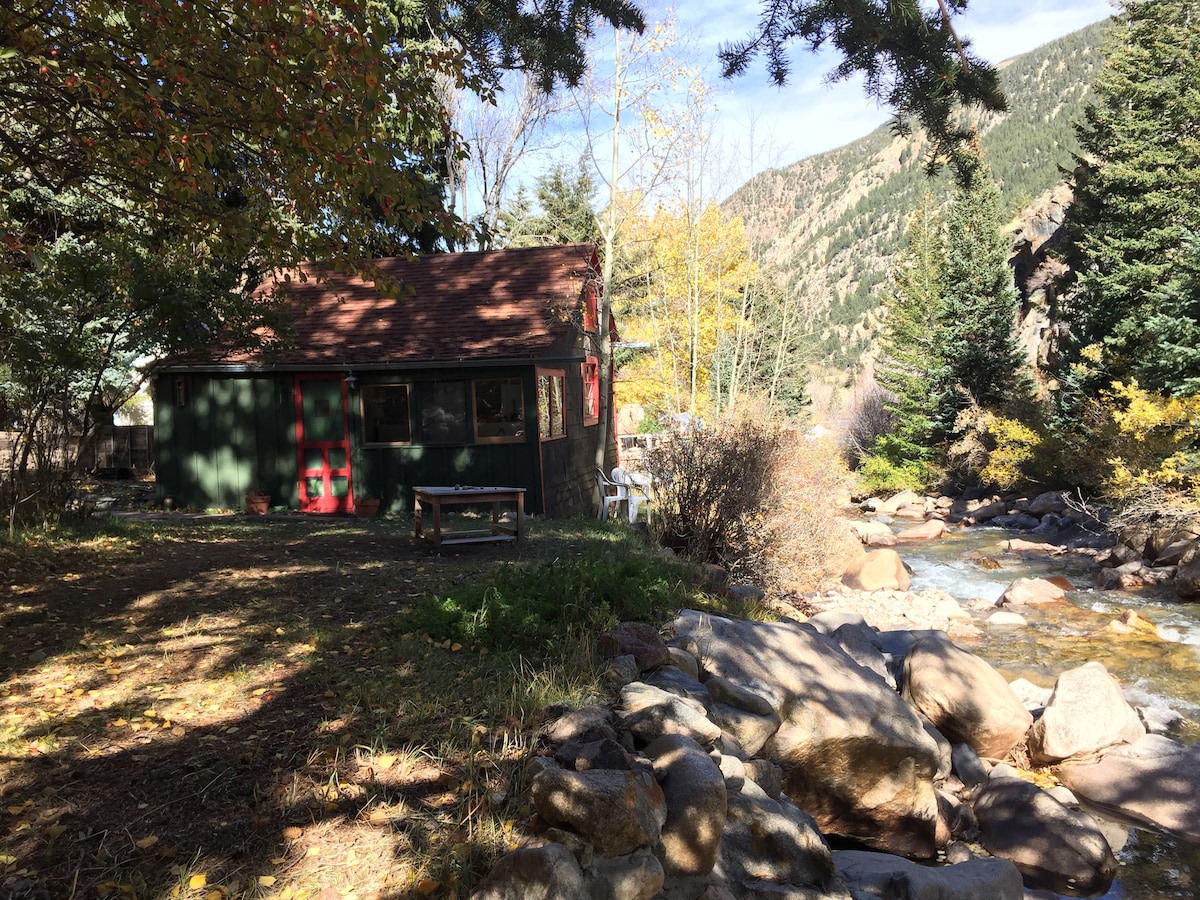 The Cricket- An amazing Tiny House!
The Cricket is a rustic historic cabin in a small neighborhood on Spring Street along side the rushing Clear Creek and nestled among an Aspen grove.
Tiny house hosted by Caroline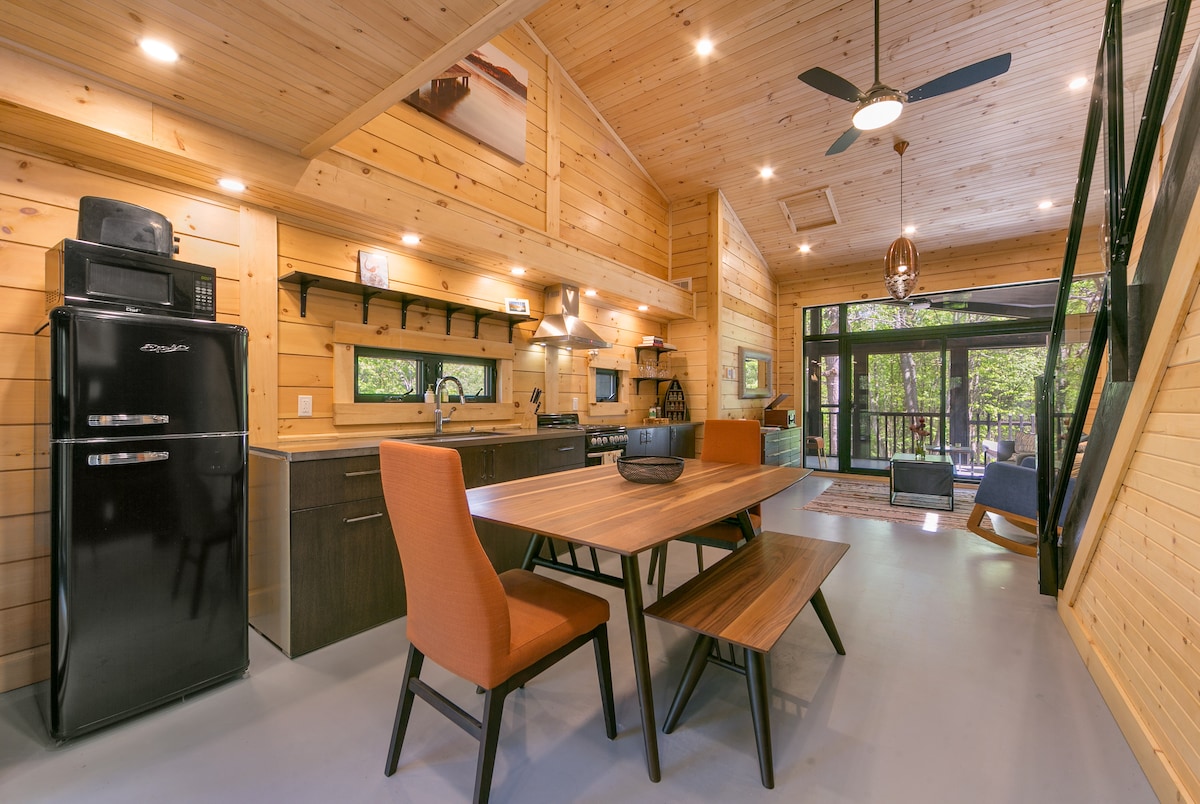 Muskoka's Luxury Tiny House
Serenely situated between Gravenhurst and Bracebridge, Tiny Haus has been custom built by an award winning architect to capture the beauty of the natural surroundings.
The Vicky Too can accommodate up to four guests, and includes a full bathroom, hot water and air conditioning. Currently, you can rent the room for just $45 a night. To book your stay now or learn more, visit the listing on AirBnB. Also be sure to drop by Salvage Texas.