Looking for a beautiful tiny house to live in fulltime? Through every season, Summer Wine by Incredible Tiny Homes will be the cozy little rustic haven you've dreamed of.

Brown and red! It's become one of my favorite color combos for tiny houses!

There are no furnishings or appliances in this shot, but I can tell you what we are looking at. The room we are in now is the kitchen/living room. Through the sliding barn door is the bathroom. That back room is probably a downstairs bedroom.

We've moved through the sliding door and now are standing with the shower on our right. On the left, the stacked washing machine and dryer have already been installed.
The Helm—2-Story Container Home close to Magnolia Market

The house already has a flush toilet as well.

The shower is one of the most beautiful features in the home. With beautiful tiles and a convenient bench (a nice feature that you don't run into a lot), it exudes a sense of luxury.

Here's that back room. Judging by its general shape and dimensions, it does look like it is probably intended to serve as a downstairs bedroom.

Standing next to the washing machine and dryer, we are looking back toward the first room we entered. From this angle, you can see that the kitchen is in that room, and the cabinets and sink are situated against the back wall.

A cool chandelier made out of antlers makes an awesome rustic decoration (at least, I think it's a chandelier).

Here is a look at the loft space.

It looks like you'll have all the room you need to put in a large mattress if that's what you want. Notice that there are outlets in the wall on either side so that you can plug in electronics or additional lights.
in an infinite green oasis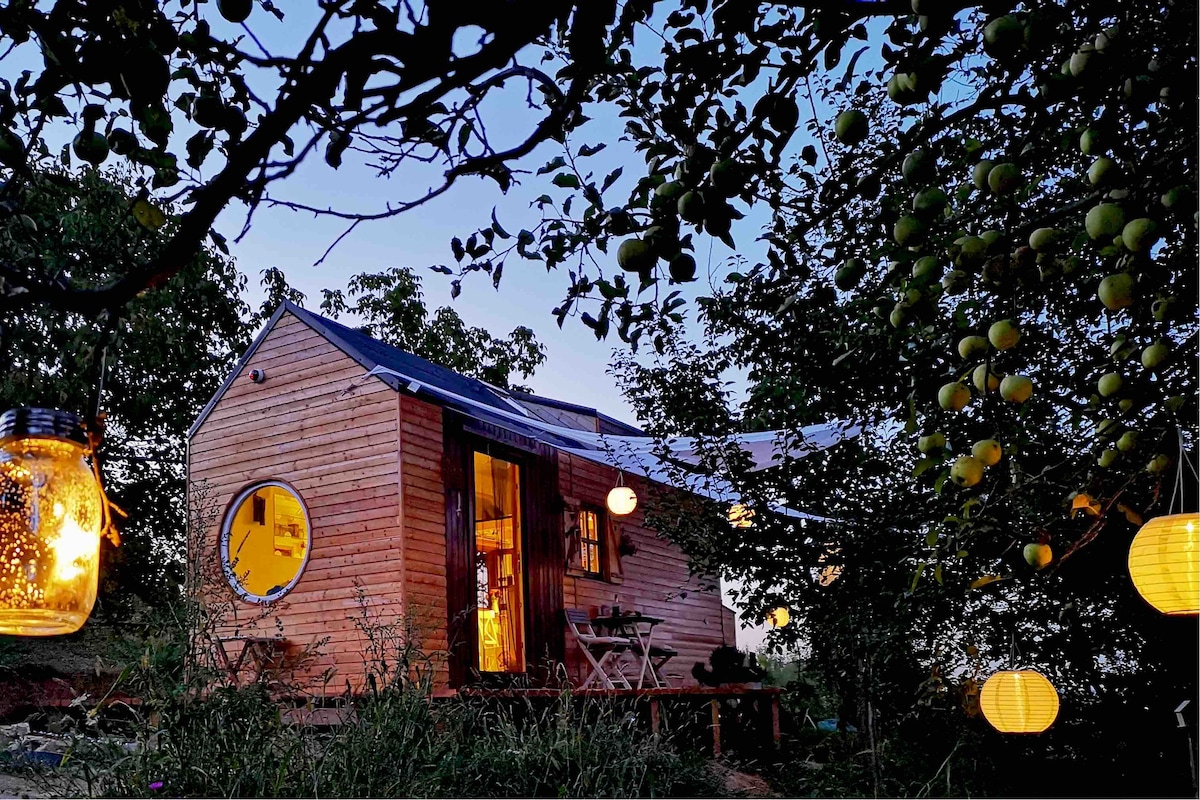 Tiny House on wheels
This is not just another bed you rest in overnight. It is a dazzling experience! Superhost Gabriella will amaze you with her cozy tiny house.
Entire house hosted by Robin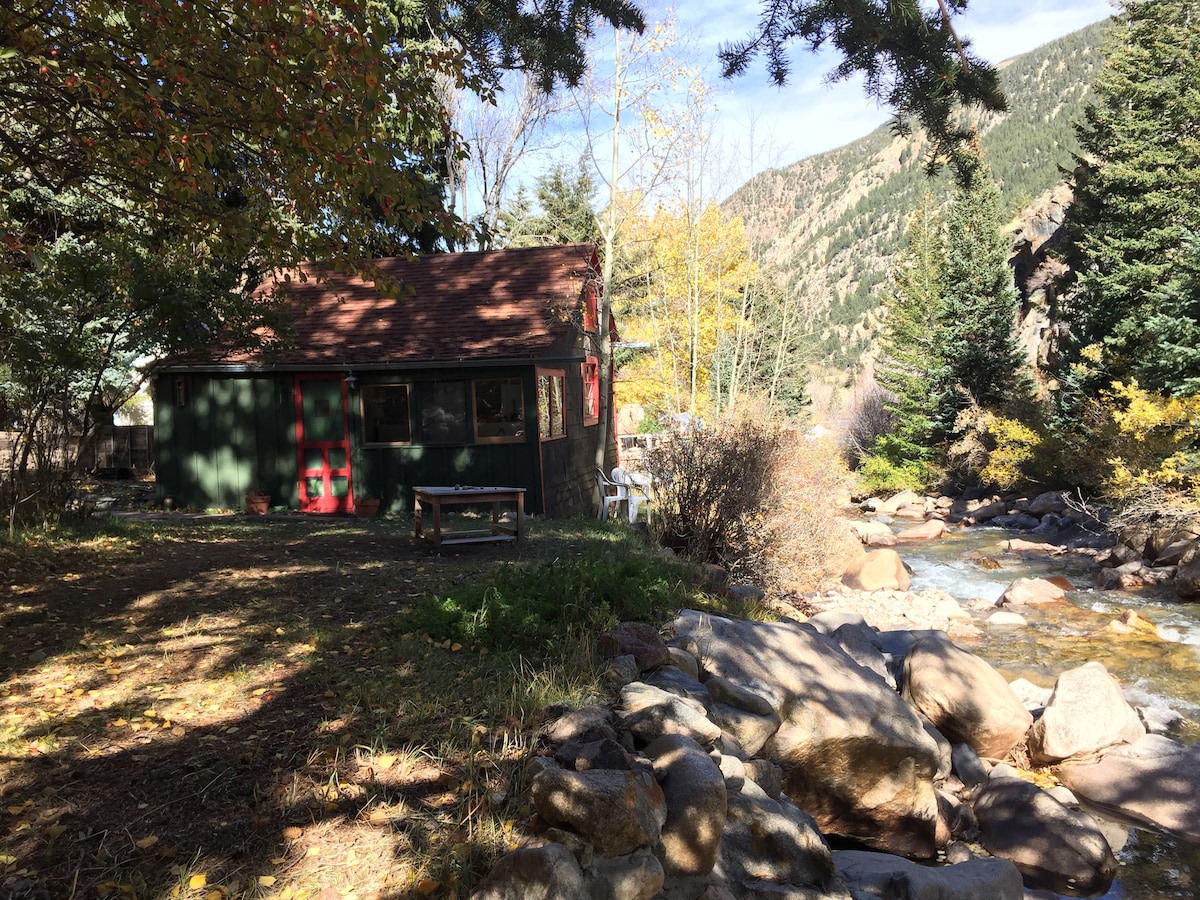 The Cricket- An amazing Tiny House!
The Cricket is a rustic historic cabin in a small neighborhood on Spring Street along side the rushing Clear Creek and nestled among an Aspen grove.
Tiny house hosted by Caroline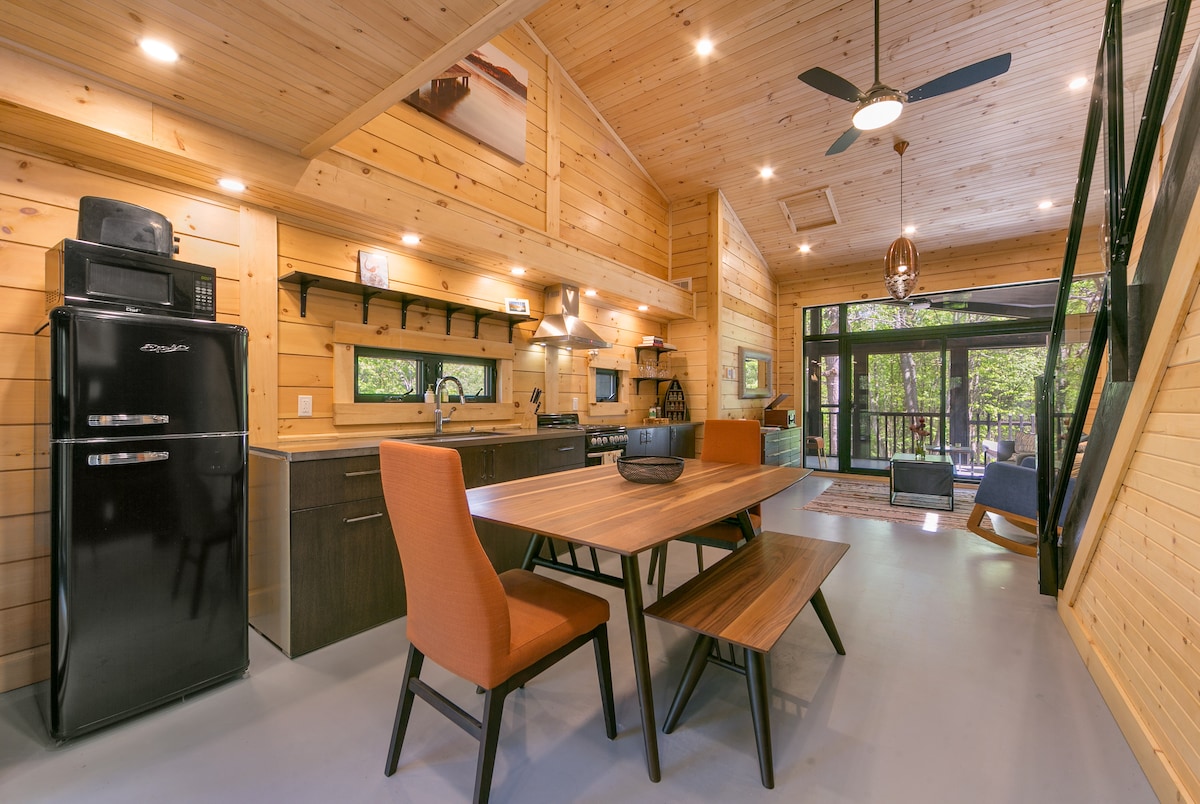 Muskoka's Luxury Tiny House
Serenely situated between Gravenhurst and Bracebridge, Tiny Haus has been custom built by an award winning architect to capture the beauty of the natural surroundings.
If you think that the Summer Wine tiny house could be the one you've been looking for, you can find out more or contact the builder at Incredible Tiny Homes. I suggest taking a look at the rest of the builder's portfolio as well. Incredible Tiny Homes has designed quite a few astonishingly space-efficient and beautiful tiny houses. You'll likely find more than a few which strike your fancy.