Salt & Water Architecture and Yacht Design is a Serbian design team which takes on a variety of projects in residential and commercial construction with a special focus on yachts and aircrafts. They have a few cool tiny projects in their portfolio, one of which is the Foldable Tiny House.

This prefabricated tiny house measures a mere 20 square meters, and can fit just about anywhere.

Wondering what makes the tiny house "foldable?" Let's find out …

Here you can see that the house is quite literally foldable.
The Helm—2-Story Container Home close to Magnolia Market

If need be, the entire porch can be collapsed against the side.

When it is open, it appears to double the floor space of the home—though of course the added space is all outdoors.

Let's see what it is like inside the Foldable Tiny House.

This room serves as living and dining room and also as a kitchen and bedroom. As many natural materials possible have been incorporated into the design, the principle one being wood.

Check out the cool minimalist table and chairs in the kitchen. They are so thin that they appear from this angle to hardly be present at all. They leave almost all the space open, even though they provide all the room you could possibly need to sit and eat in comfort. They remind me of the concept "matter is mostly empty space."

About the only thing I find illogical about this interior is the placement of the TV, but that would be easily remedied—there is plenty of open wall space which could be used instead.
in an infinite green oasis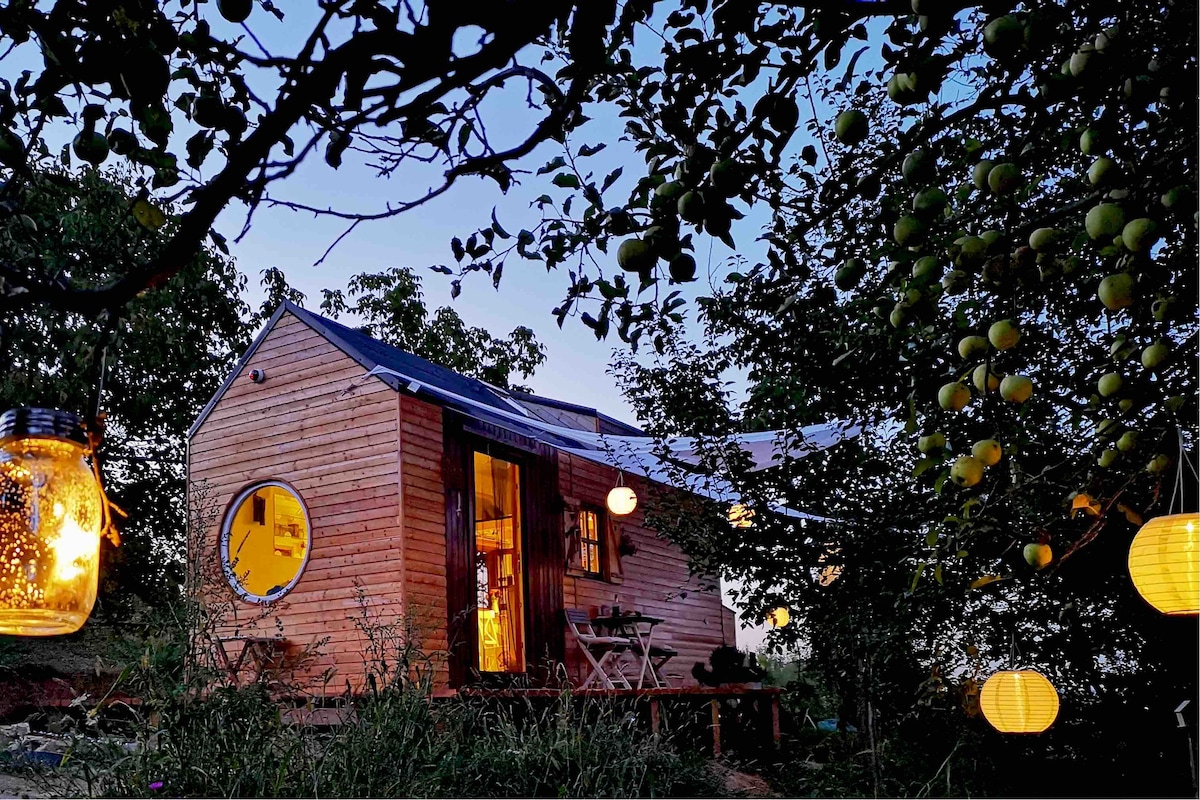 Tiny House on wheels
This is not just another bed you rest in overnight. It is a dazzling experience! Superhost Gabriella will amaze you with her cozy tiny house.
Entire house hosted by Robin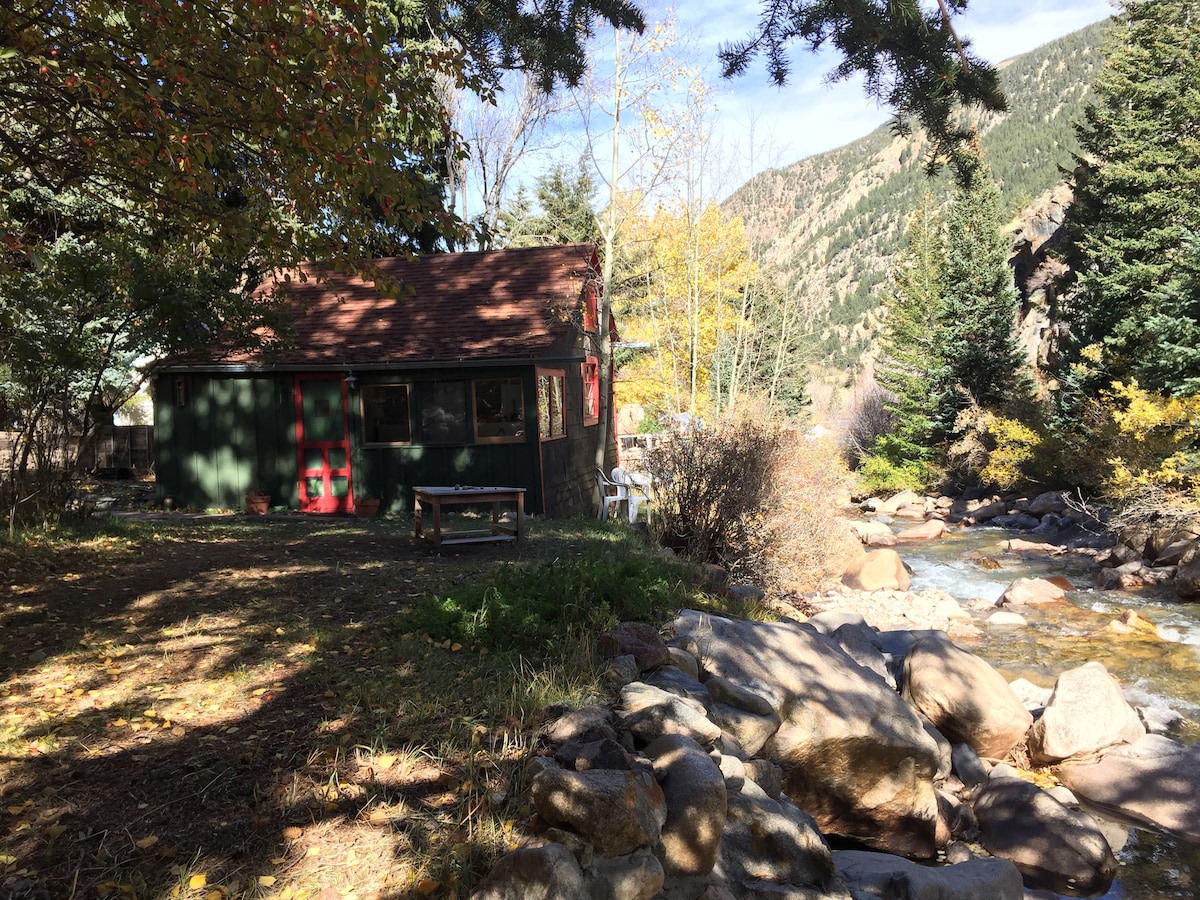 The Cricket- An amazing Tiny House!
The Cricket is a rustic historic cabin in a small neighborhood on Spring Street along side the rushing Clear Creek and nestled among an Aspen grove.
Tiny house hosted by Caroline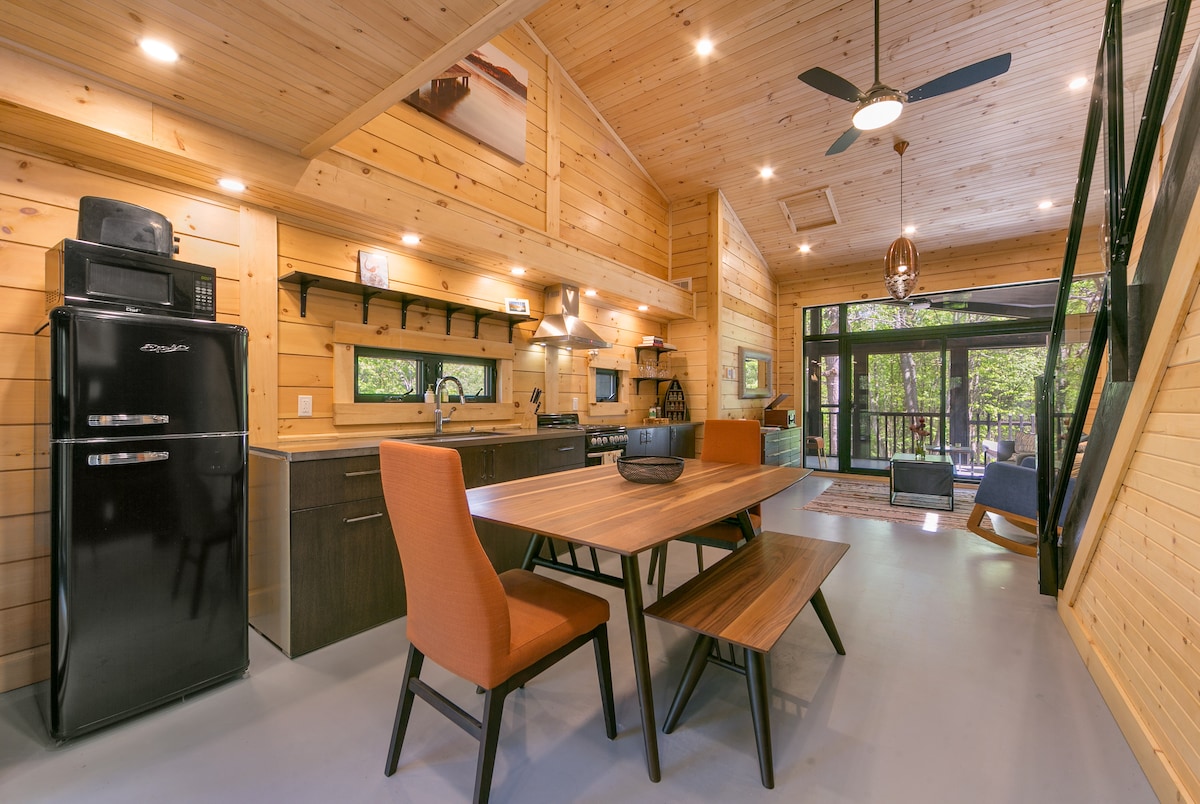 Muskoka's Luxury Tiny House
Serenely situated between Gravenhurst and Bracebridge, Tiny Haus has been custom built by an award winning architect to capture the beauty of the natural surroundings.
This is a great tiny house design from Salt & Water. It is simple, elegant and adaptable, and would be awesome for full-time living or for use as a backyard shed. If you would like to learn more about the Foldable Tiny House and Salt & Water's other designs, visit the firm here.