Any lover of tiny homes will tell you that sometimes they all blend together with the typical exterior look and neutral color palettes but that's not the case with the Denali model from Utopian Villas.
This Wisconsin-based builder has designed a tiny house that's completely different than any other tiny house we've seen in quite some time! This 400-square foot house has a modern exterior and a luxurious interior that you have to see!
The inside of the Denali is packed full of high-end finishes including Kohler plumbing products, an insulated floor system, and tons of custom storage options. Just look at the kitchen with the oversized island for counter seating and dark custom cabinets! The space is large enough for full-sized appliances including a French door refrigerator and oven and stove combo with a built-in microwave.
The builders used color throughout the home to add a character from the backsplash in the kitchen to the accent walls in the living area. The loft is above the kitchen and has a clear wall so the room feels open and airy. We also love the light fixtures chosen for the home including the pendant and can lights which add warm lighting without feeling overpowering in the small home.
The Helm—2-Story Container Home close to Magnolia Market
The bathroom features even more luxury such as Whirlpool appliances, a custom tile shower, and a large sink vanity with plenty of storage. There's plenty of room to move around in this bathroom making it feel like something you'd find in a traditional house instead of a tiny one!
The Denali model is all about outdoor living and so it has two lower decks and one upper deck giving you multiple options for enjoying nature. The multiple roof lines add character to the home and make sure that your home stands out from the crowd!
The upper deck of the home can be reached by the spiral staircase or through the loft indoors so it almost serves as a private balcony off of your bedroom.
If you'd like to see more of the Denali model by Utopian Villas, go to http://www.utopian-villas.com/the_denali/.
And to learn more about the builders who specialize in designing and building hand-crafted luxury tiny homes, visit their website at http://www.utopian-villas.com or follow them on social media:
in an infinite green oasis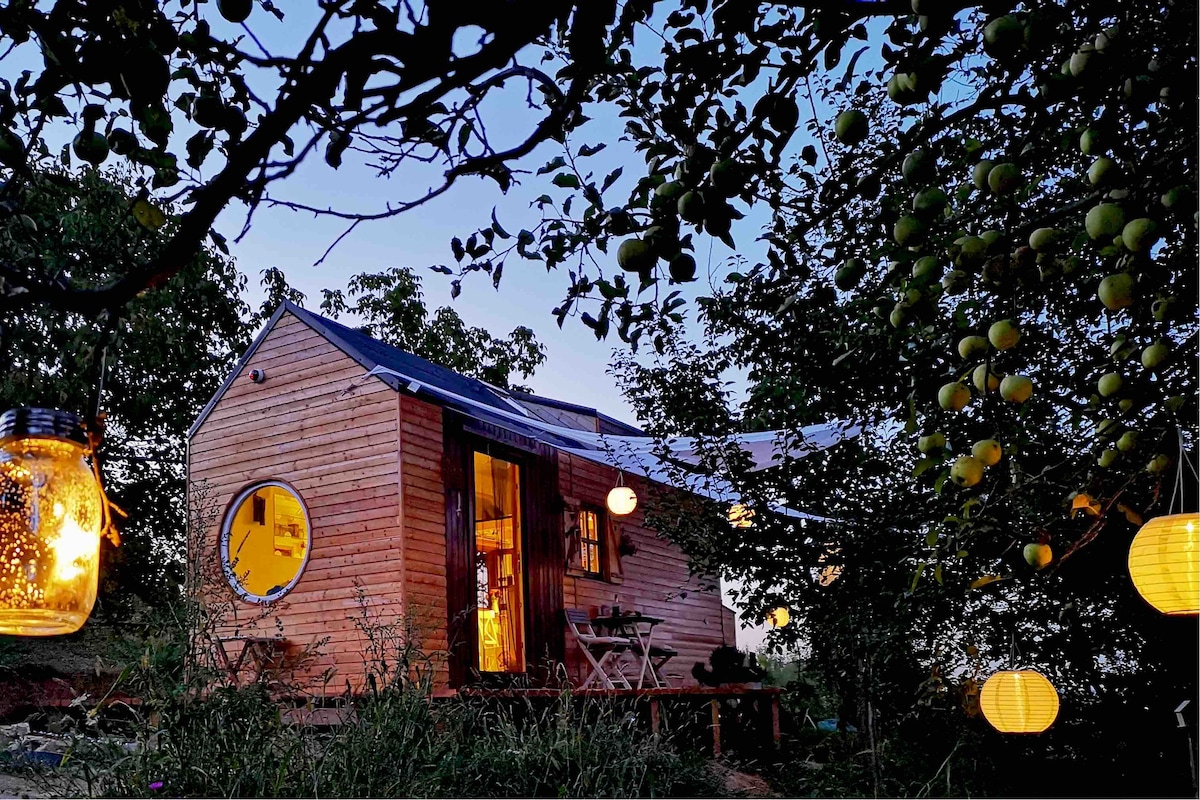 Tiny House on wheels
This is not just another bed you rest in overnight. It is a dazzling experience! Superhost Gabriella will amaze you with her cozy tiny house.
Entire house hosted by Robin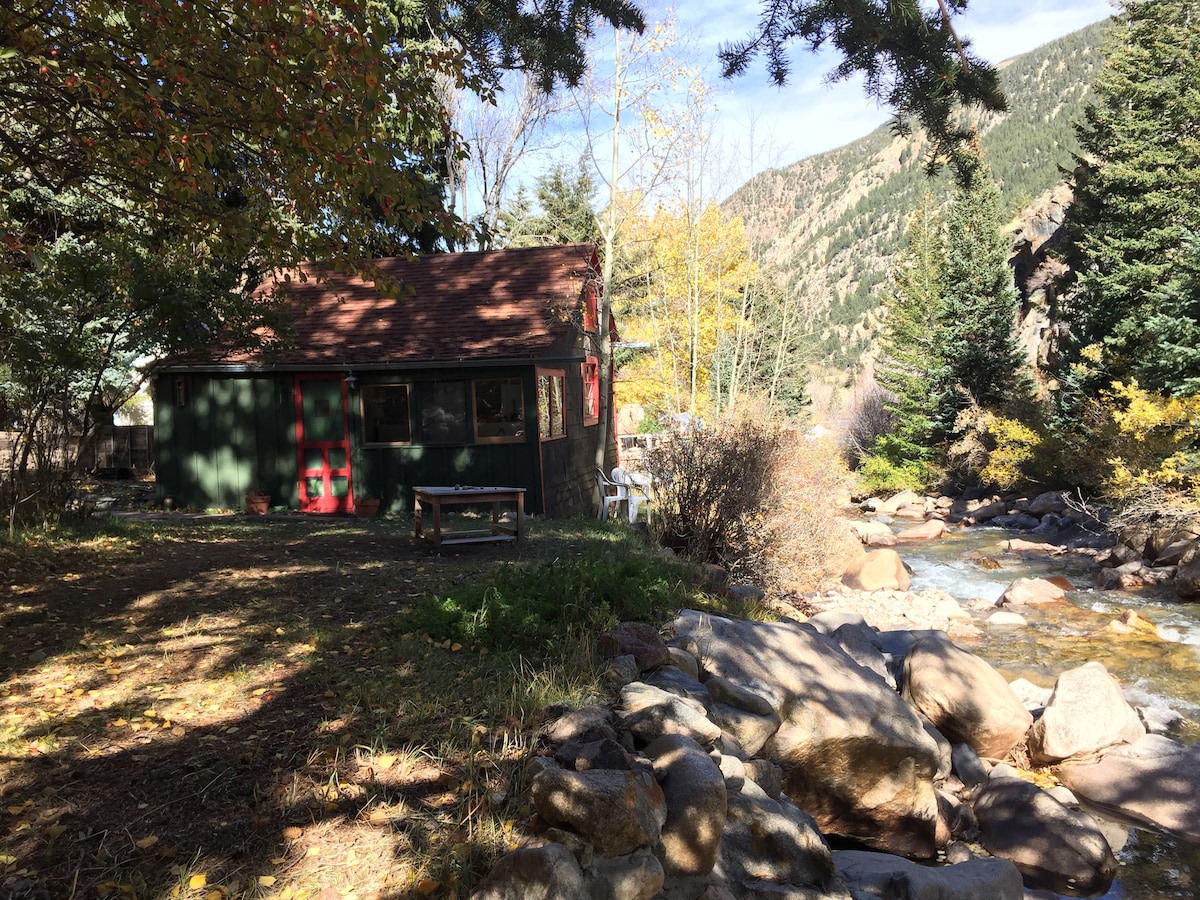 The Cricket- An amazing Tiny House!
The Cricket is a rustic historic cabin in a small neighborhood on Spring Street along side the rushing Clear Creek and nestled among an Aspen grove.
Tiny house hosted by Caroline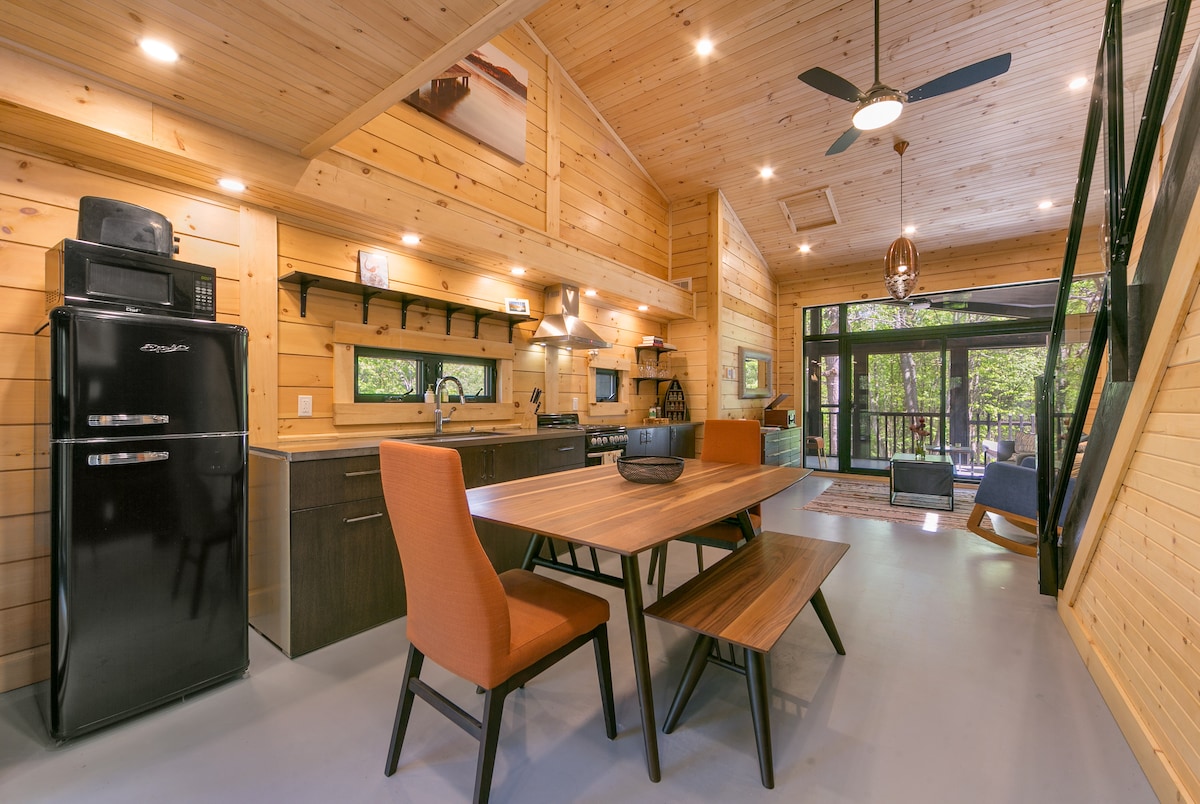 Muskoka's Luxury Tiny House
Serenely situated between Gravenhurst and Bracebridge, Tiny Haus has been custom built by an award winning architect to capture the beauty of the natural surroundings.
Facebook: https://www.facebook.com/utopianvillas
Twitter: https://twitter.com/UtopianVillas