When Mickie Johnson bought this cottage four years ago, it wasn't much to look at. It was just a dilapidated old shack from 1925.
The entire cottage had to be gutted. The wood flooring is brand new, as is the roof. Now, it is 850 square feet of pure heaven.
Here is the cottage as it appears today. The deep blue paint and the crisp white trim make for a bold contrast, emphasizing the ornate embellishments which add old-fashioned charm to the exterior.
Here is the main living and dining area. Look at those gorgeous blinds!
Here is another angle, which showcases some of the rustic furniture and décor. Notice the rural accents like the burlap around the lampshade. All work together to create a homespun atmosphere.
The Helm—2-Story Container Home close to Magnolia Market
There are two bedrooms in Mickie's stunning cottage and one bathroom.
The back wall behind the bed lends some color contrast to the room while keep the tones muted, warm and earthy.
Here is a gorgeous detail that I just love! Rustic textures like these bring so much character to the house.
Even the bathroom in this home is a work of art.
Mickie is constantly searching for treasures to bring nostalgic charm to every room and alcove.
Look how cozy the kitchen is—it has a classic country look! This would be paradise for any cook.
in an infinite green oasis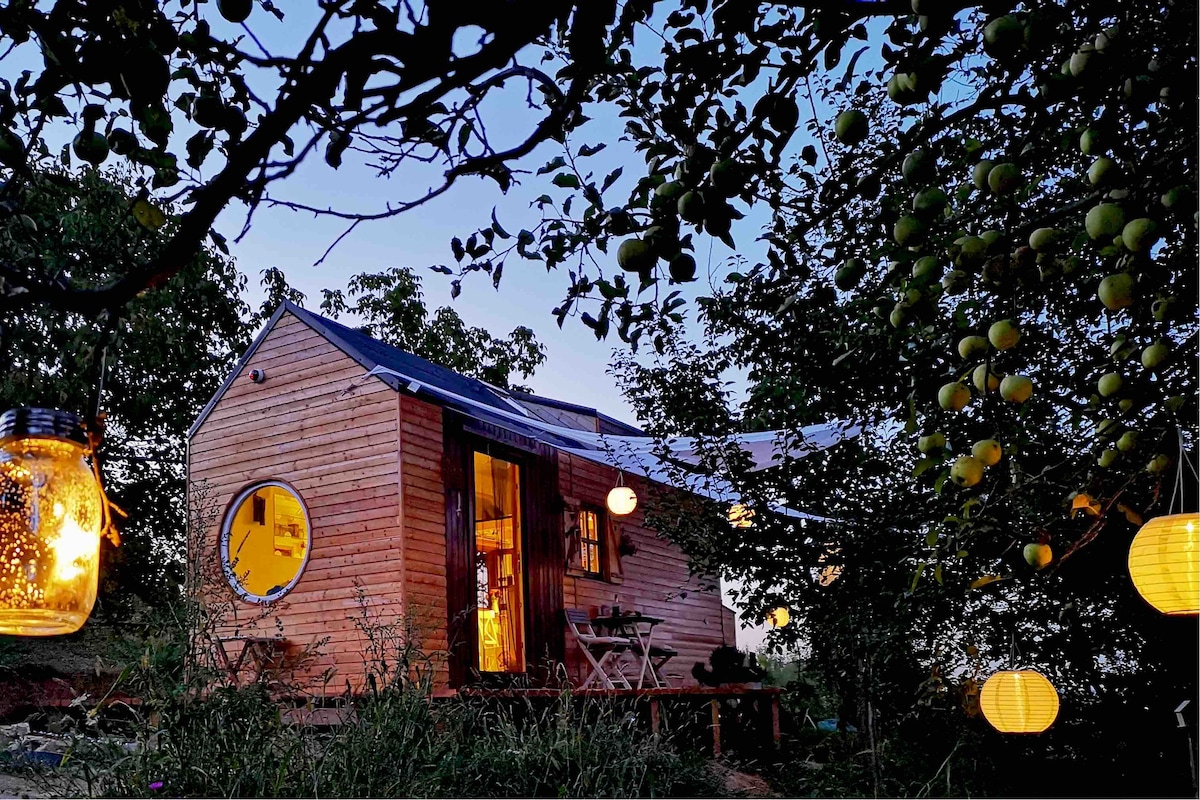 Tiny House on wheels
This is not just another bed you rest in overnight. It is a dazzling experience! Superhost Gabriella will amaze you with her cozy tiny house.
Entire house hosted by Robin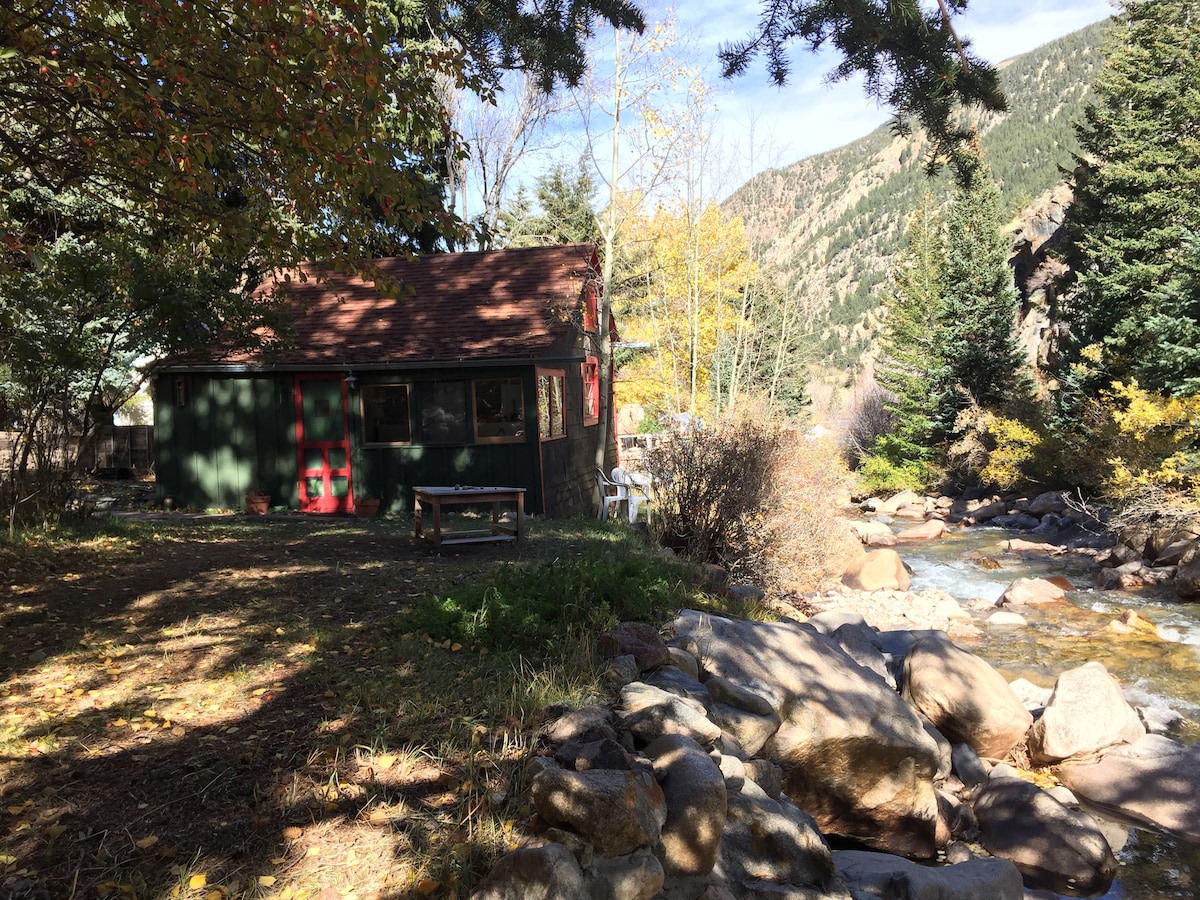 The Cricket- An amazing Tiny House!
The Cricket is a rustic historic cabin in a small neighborhood on Spring Street along side the rushing Clear Creek and nestled among an Aspen grove.
Tiny house hosted by Caroline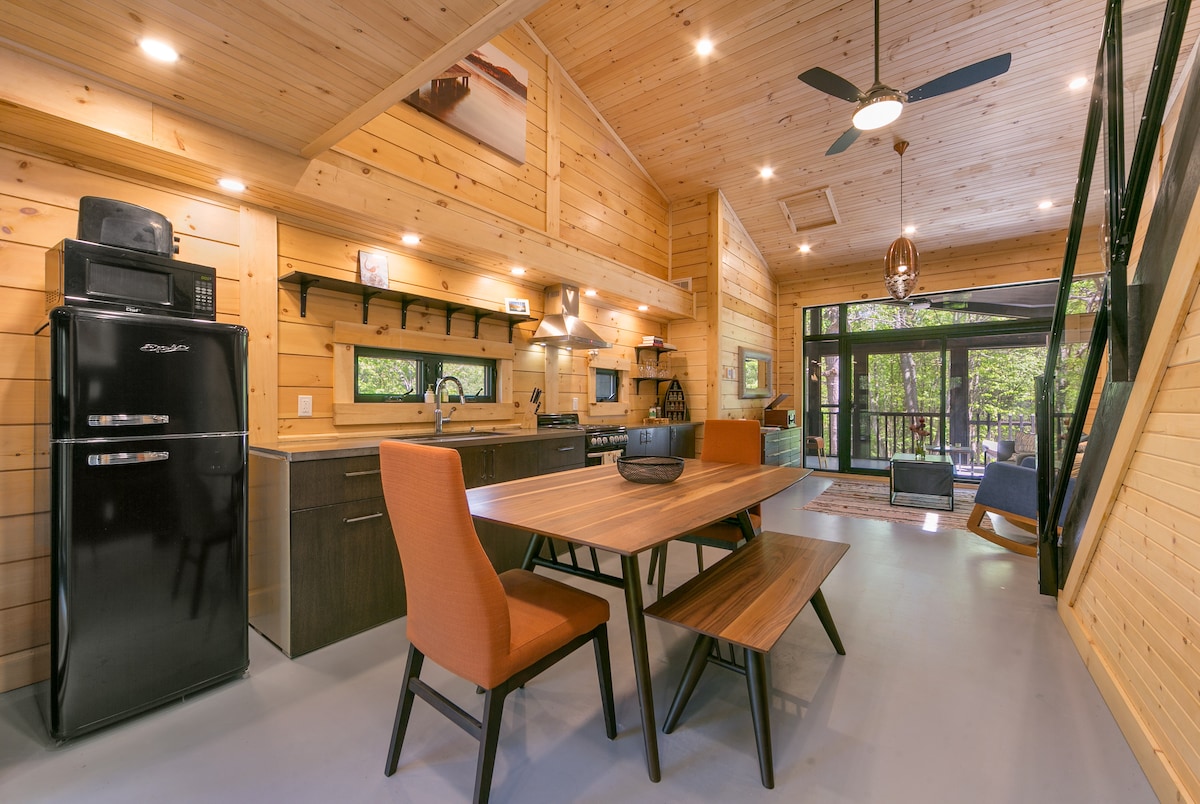 Muskoka's Luxury Tiny House
Serenely situated between Gravenhurst and Bracebridge, Tiny Haus has been custom built by an award winning architect to capture the beauty of the natural surroundings.
Our hats are off to you, Mickie. You've done an incredible job transforming this old structure and restoring beauty, vitality and artistry to every square inch. Your home isn't just filled with treasures—it is one.