You've always wanted to build your own tiny house or shed, but you have been at a loss as to where to begin. Well, Amazon.com has your answer. What could be easier than buying your very own tiny home kit on the same site you shop at all the time?
This Post May Contain Affiliate Links.
Recently I shared the MODS International prefabricated shipping container home with you, a tiny house available on Amazon. The MODS home has been getting a ton of publicity lately, so it would have been remiss not to share it. But it may be outside of your budget. If you are looking for something you can build for a lot less, you might want to check into the Pinecrest Log Cabin Kit from BZBCabins.com.
This is a simple, one-room house kit for a tiny structure measuring 123 square feet. The inside dimensions are 13′ x 9'10".
The Helm—2-Story Container Home close to Magnolia Market
A couple of different styles are available for the doors and windows. Regardless of the style you choose, though, these big windows are going to let in a lot of light.
They also offer a great view of the scenery. So that would make this an ideal model to use as a garden shed or guest house if you live on a beautiful plot of land.
Your kit includes floor plans, boards for the floor and ceiling, floor joists, wall logs, and whichever doors and windows you decide to order. There are no shingles for the roof included though; that part is up to you.
The entire cabin is made using beautiful Nordic spruce.
Obviously you will have to do a lot of work insofar as finishing the cabin and working out the electrical, plumbing and heating systems. But that means that you can customize the cabin to your needs.
Want to learn more about the beautiful Pinecrest Log Cabin Kit? Check out the listing on Amazon here. You can also view all of the company's
products on its official website here.
in an infinite green oasis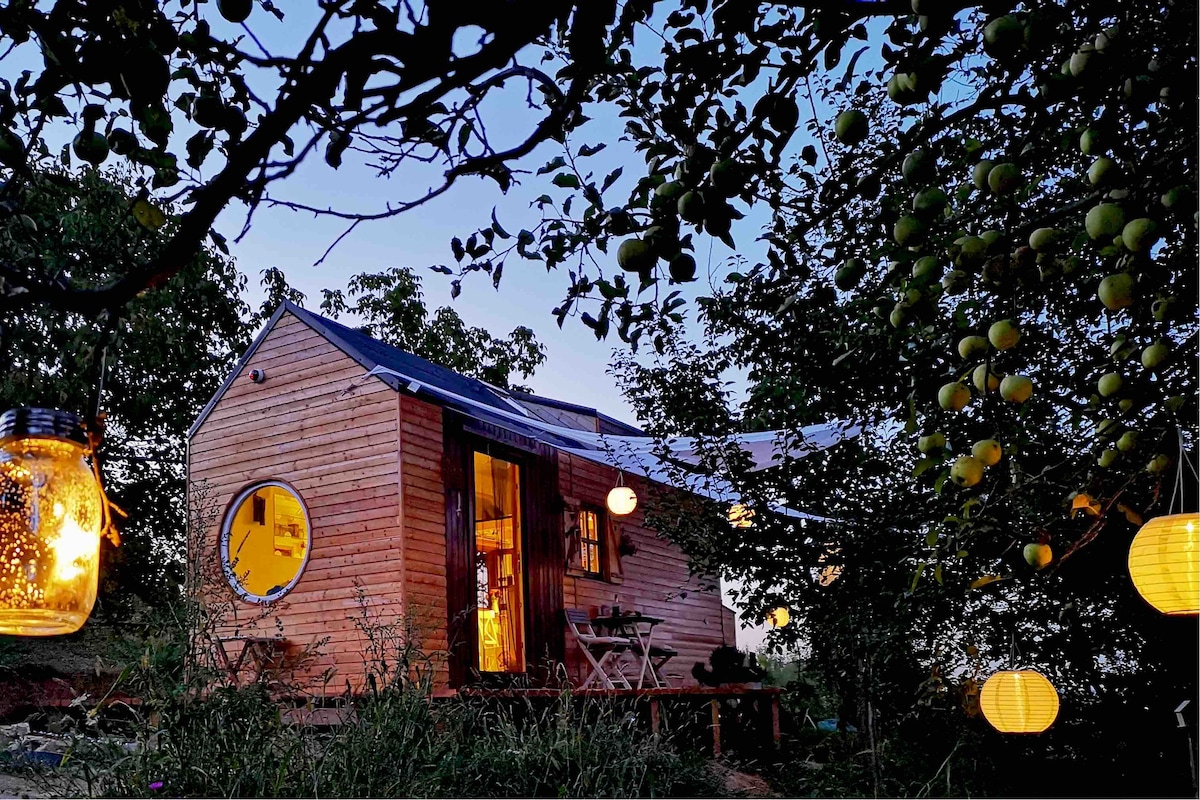 Tiny House on wheels
This is not just another bed you rest in overnight. It is a dazzling experience! Superhost Gabriella will amaze you with her cozy tiny house.
Entire house hosted by Robin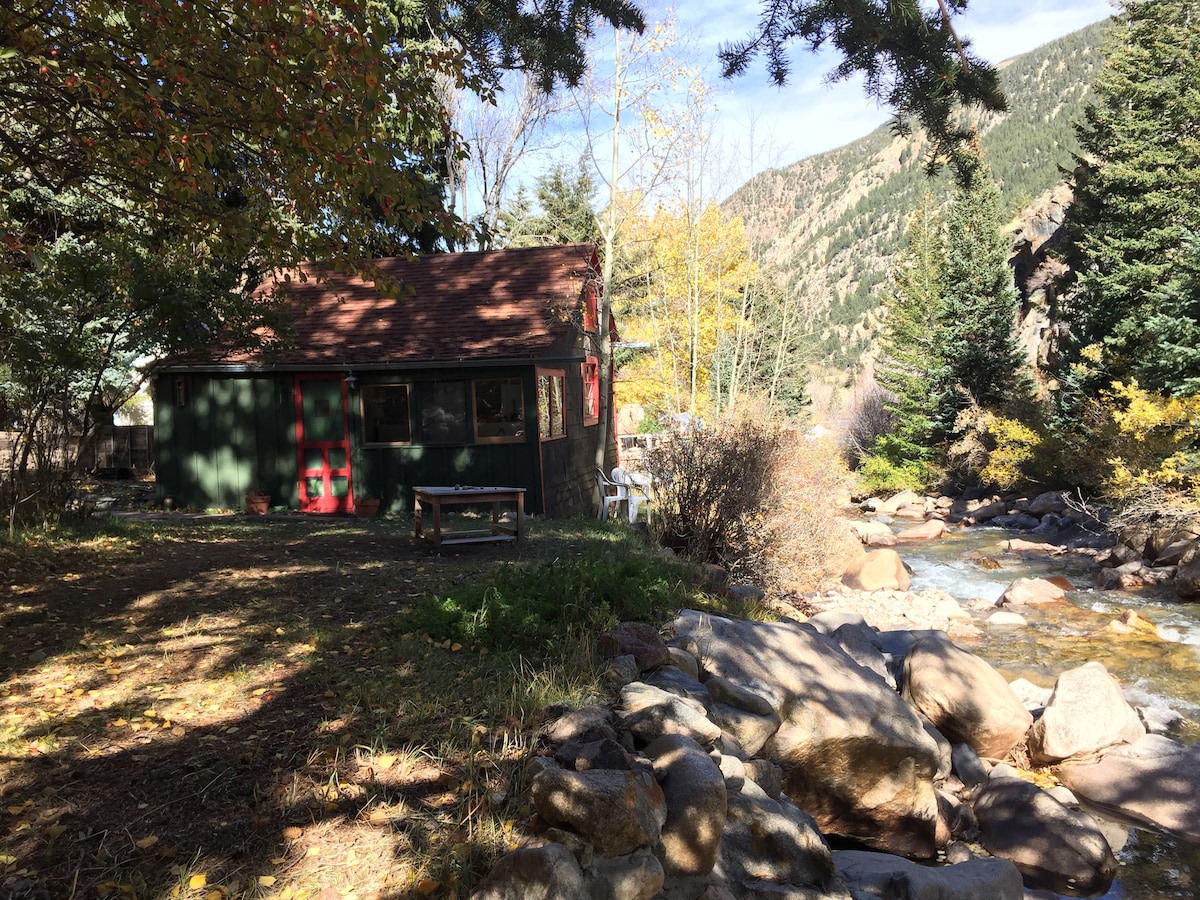 The Cricket- An amazing Tiny House!
The Cricket is a rustic historic cabin in a small neighborhood on Spring Street along side the rushing Clear Creek and nestled among an Aspen grove.
Tiny house hosted by Caroline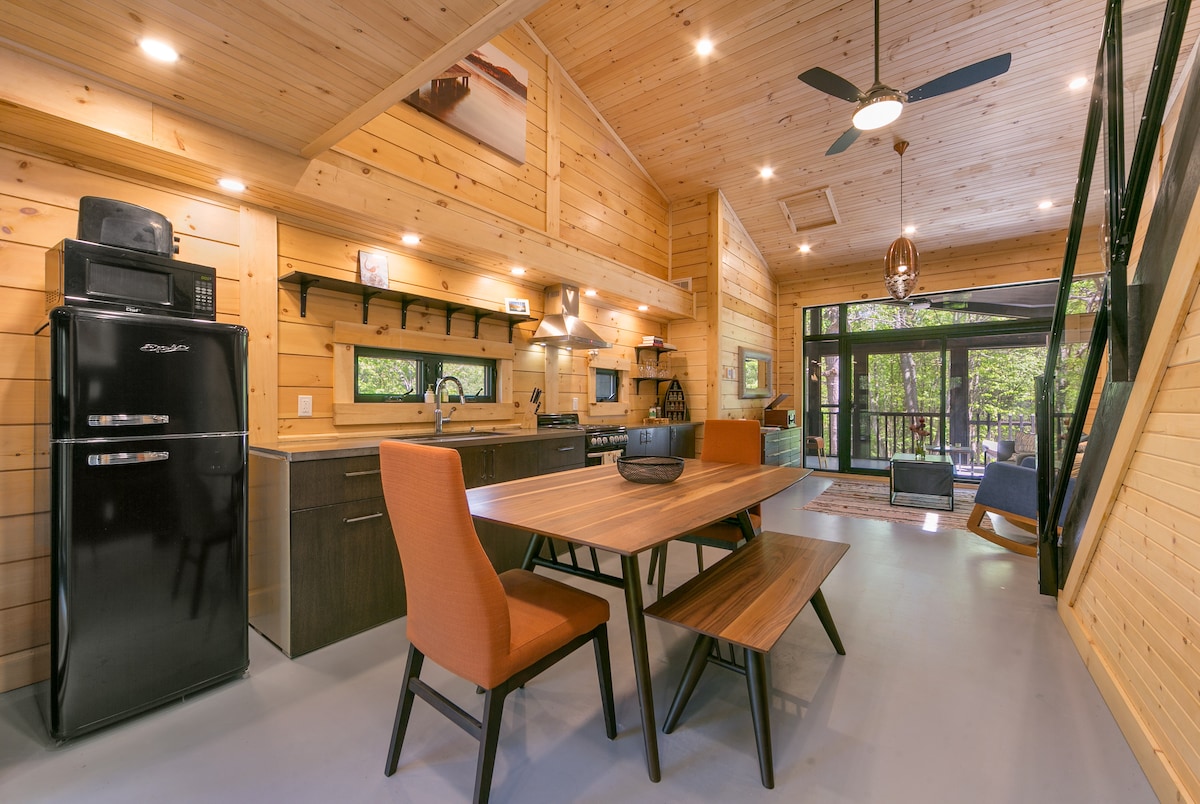 Muskoka's Luxury Tiny House
Serenely situated between Gravenhurst and Bracebridge, Tiny Haus has been custom built by an award winning architect to capture the beauty of the natural surroundings.
Itinyhouses.com IS A PARTICIPANT IN THE AMAZON SERVICES LLC ASSOCIATES PROGRAM, AN AFFILIATE ADVERTISING PROGRAM DESIGNED TO PROVIDE A MEANS FOR SITES TO EARN ADVERTISING FEES BY ADVERTISING AND LINKING TO AMAZON.COM, AMAZON.CO.UK, AMAZON.CA AND AMAZON.COM.AU.