The Caboose model by Wheelhaus Tiny Houses was designed with the intent to suit any lifestyle imaginable. With a base price of $98,500, it may not suit every budget imaginable but it will definitely make someone happy! The home has 400 square feet with an extra 100 square feet in the loft room. Featuring rustic ranch wood siding on the exterior with a gabled roof system, this home looks ready to take on the world.
House video tour:
Inside the floor plan is modern and airy with a classic mountain cabin look.
The living room is fronted with large sliding glass doors and has enough room for full-sized furniture with space to spare.
The Helm—2-Story Container Home close to Magnolia Market
The kitchen features solid surface countertops and custom high-end cabinetry and appliances. The frosted glass on the upper cabinets keep the small space from feeling too cluttered with dark cabinets.
The master bedroom downstairs has more of the large sliding glass doors and is the size of room you'd find in a traditional house so you have all the space needed for your bed and furniture.
Upstairs, a massive loft has enough room for multiple beds and can be reached by a wood and metal ladder.
The luxurious bathroom has a European style glass shower to make the most use of space and a closet that's big enough to fit a washer/dryer machine and a shelf for linens and supplies.
Outside, the Caboose has an incredible fully covered front deck with chunky wood posts and an optional covered deck that can be built onto the back of the home.
If you like what you've seen so far of the Caboose, you should watch this video to learn more about it: https://www.youtube.com/watch?v=MiFtUckTSZg
And to learn more about the innovative tiny house builders behind the Caboose, visit their website at http://wheelhaus.com/ or follow them on social media at:
Facebook: https://www.facebook.com/wheelhausjacksonhole
in an infinite green oasis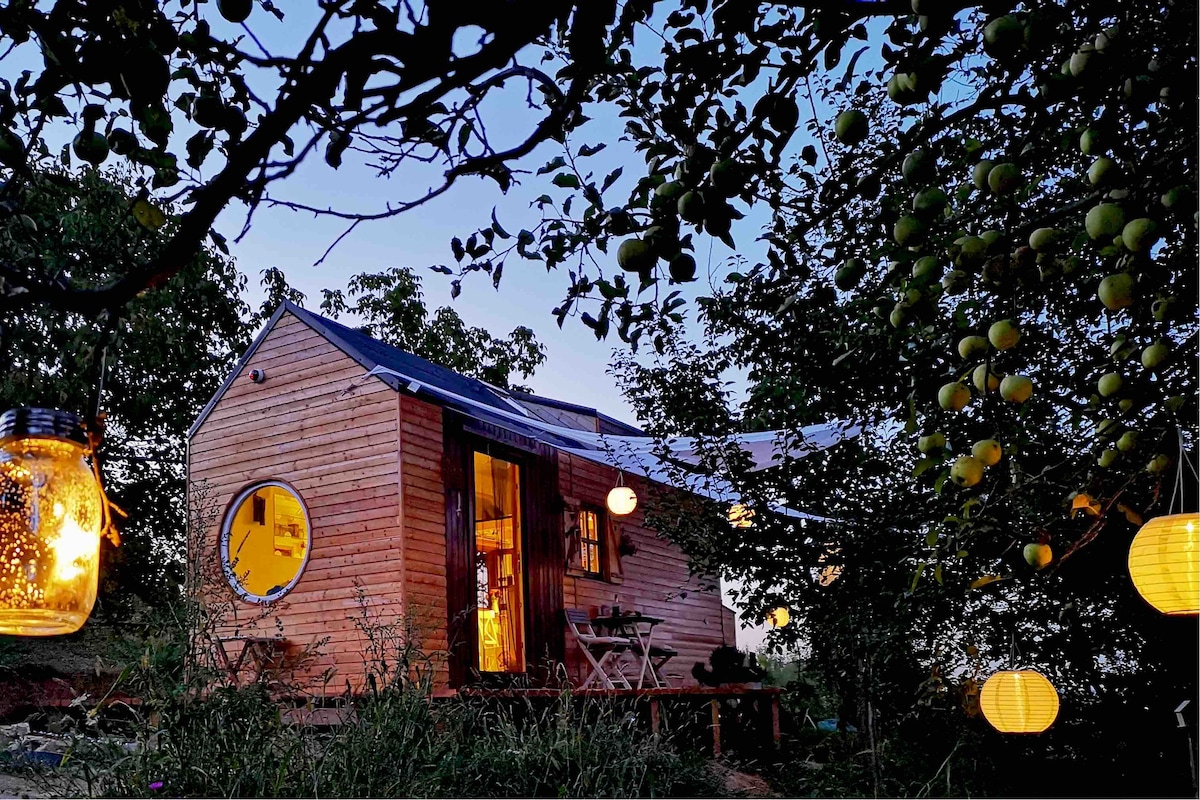 Tiny House on wheels
This is not just another bed you rest in overnight. It is a dazzling experience! Superhost Gabriella will amaze you with her cozy tiny house.
Entire house hosted by Robin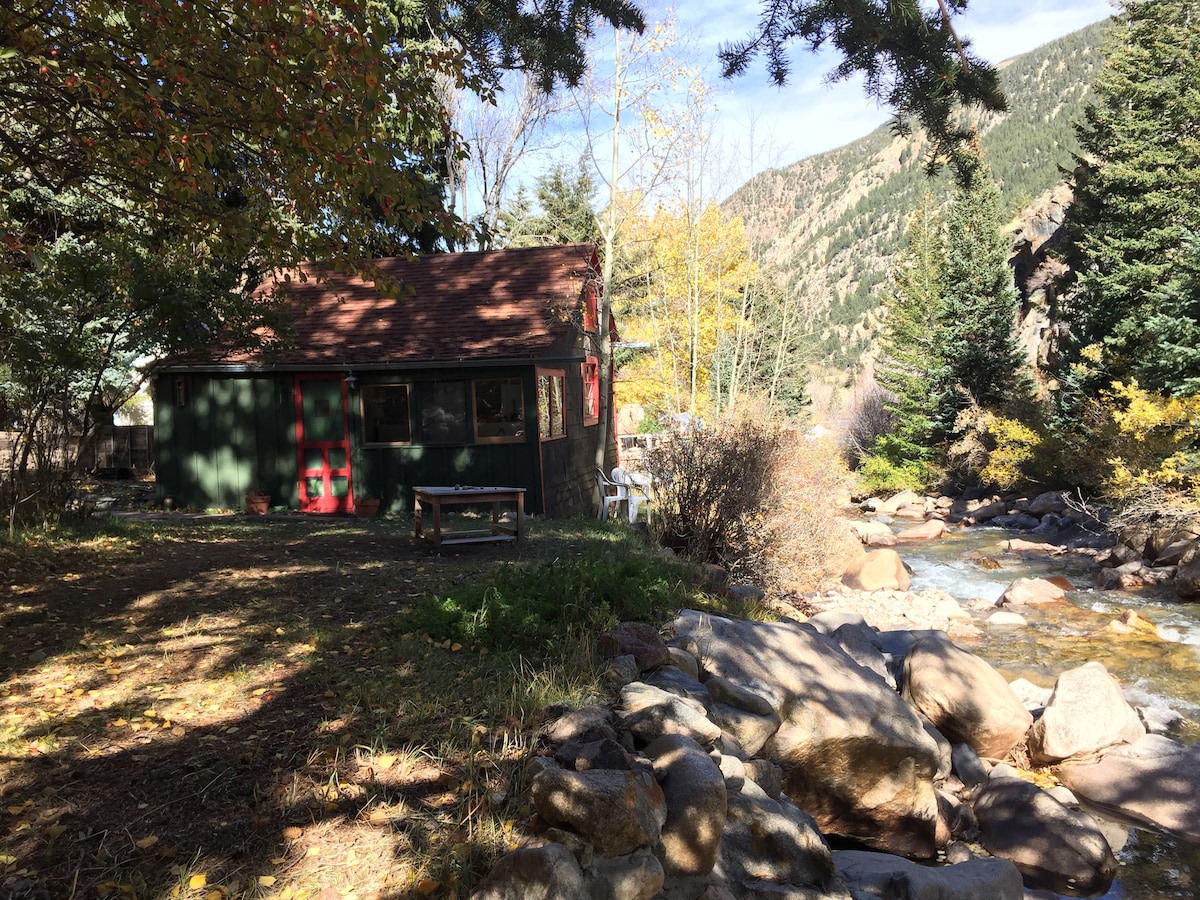 The Cricket- An amazing Tiny House!
The Cricket is a rustic historic cabin in a small neighborhood on Spring Street along side the rushing Clear Creek and nestled among an Aspen grove.
Tiny house hosted by Caroline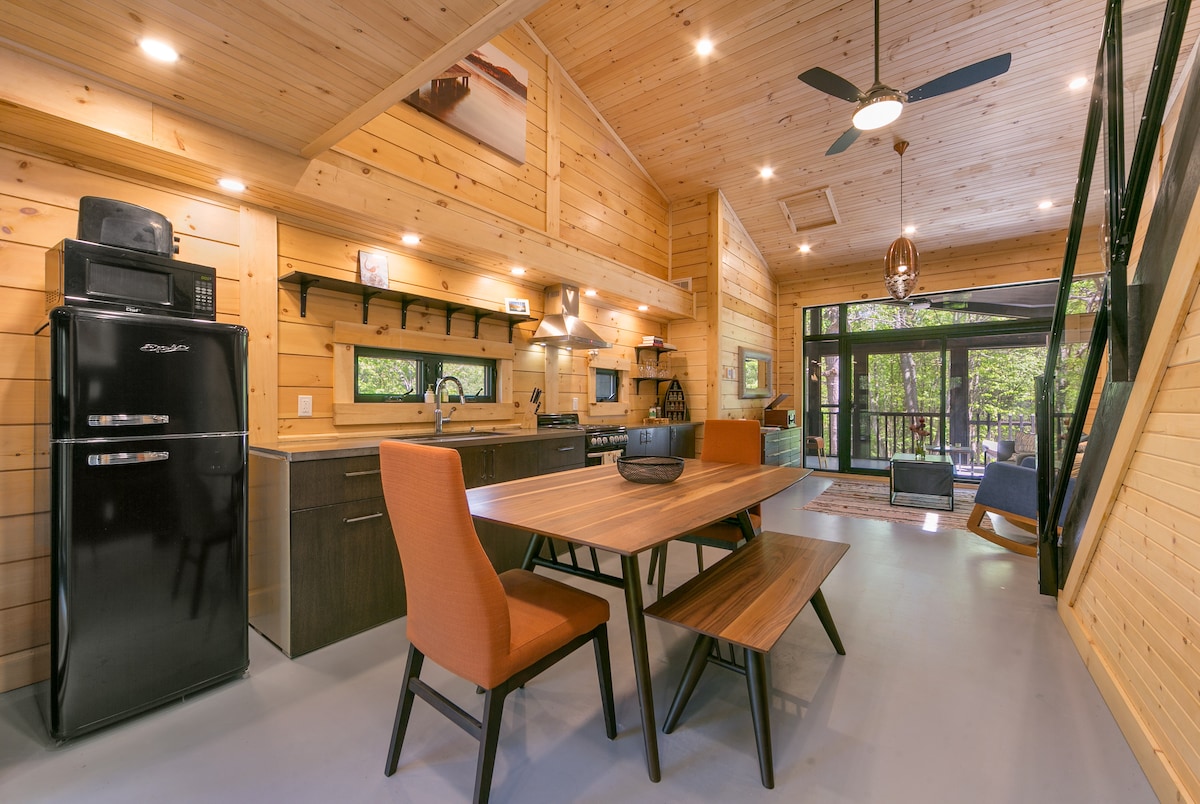 Muskoka's Luxury Tiny House
Serenely situated between Gravenhurst and Bracebridge, Tiny Haus has been custom built by an award winning architect to capture the beauty of the natural surroundings.
Twitter: https://twitter.com/WheelHausJH